By Meg Hillier MP
Apart from the very wealthy, most people in Britain are confronting a perfect storm of rising prices. We've seen rises in the cost of food and fuel. Now, we face a summer of price rises for gas and electricity.
Scottish Power, owned by Spanish conglomerate Iberdrola, has announced a price hike of nearly 20% on household bills. Sir Roger Carr, who as well as being CBI President is chair of Centrica, has warned that the remaining five of the 'big six' energy companies may soon announce their plans to put up prices. The big six blame rises in world wholesale prices, which they intend to pass onto their customers. But Consumer Focus points out that although energy wholesale prices peaked in 2008, they fell back to half that level by 2010, and the falls were not fully reflected in our bills.
The people who will hit hardest are the poorest. There are over three million households in Britain in fuel poverty. Around 25,000 people die of cold every winter. Labour introduced a tough target to end fuel poverty by 2016. Yet Tory energy minister Greg Barker MP said this week that he thought it unlikely the target be met. Worse, the government has set up a commission to redefine 'fuel poverty'. If any LabourList reader can tell me when the Tories last 'redefined' a vulnerable group in a way which put their numbers up, I'd be pleased to hear it. What fuel poverty campaigners are concerned about is that the Tories aim to 'redefine' those living in fuel poverty by sweeping them under the carpet.
It's not just the very poorest people. Most people on low and middle incomes will face a 20% rise in their gas and electricity bills come this Autumn. This comes on top of a year of financial uncertainty and squeezed household budgets. I talk to people who've cancelled their family holidays, delayed household repairs, and put off renewing their car. Belts are as tight as they can get. Most family budgets are now as tight as they can get without the essential getting missed, or families falling further into debt. Ofgem reckon that nearly a million hard-pressed customers already owe energy companies £500 million in unpaid bills; that's before the latest round of price hikes.
In opposition, David Cameron said he would ensure fair prices; in government he has sat on his hands. The Tory-led government seems unable or unwilling to stand up to the big six energy companies. When asked about energy prices at prime minister's questions (PMQs) this week, David Cameron had nothing to say.
Labour will campaign on the issue of rising energy prices. We will stick up for the most vulnerable, who will fall into debt or suffer in the cold this winter. We will speak for the millions who feel outraged that their bills are soaring unfairly. There are big questions about the energy market that need to be addressed. But right now, we are calling for some practical measures to help hard-hit households.
Labour wants to see:
· Clearer bills, so consumers can see how their costs are calculated, and shop around more easily for the best deal, driving prices down
· More honesty from the companies about how they calculate bills. They blame all rises on rising wholesale prices, but never put bills down when world prices go down.
· More competition – with more firms allowed into the market offering better deals for the customer
We should also keep Consumer Focus – scrapped by the Tory-led government – as a tough watchdog keeping an eye on the energy companies' pricing structure, and helping citizens to get the best deal.
Meg Hillier MP is shadow energy secretary.
More from LabourList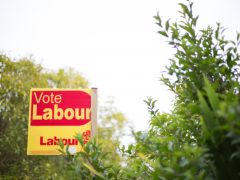 Comment
"It would be me being dishonest if I said we expected to lose," Harrow councillor David Perry tells…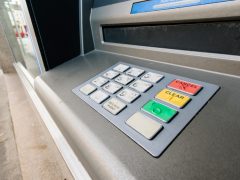 Comment
As bank branches across the country close and shops increasingly turn to contactless payments, the debate over access…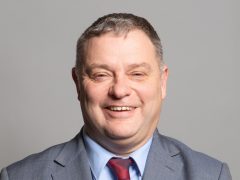 News
Mike Amesbury has quit Keir Starmer's frontbench team, telling the Labour leader that he would be resigning his…