By Mark Ferguson / @markfergusonuk
The rumours have been circulating for weeks. Quietly they emerged at first, but they began to circulate more widely in the weeks before Ed's bloody weekend – the rumours of a partial rapprochement between the Miliband brothers. Recent events, most notably the "Ed" biography, have threatened to set back the progress these two men were making in repairing their fractured relationship. Could David be about to return to the front bench? No, at the moment it's hard enough for him to even speak in the house on issues he cares about without every word being poured over. And besides, with shadow cabinet elections nearly eighteen months away, how could David return to the shadow cabinet?
Yet last night Ed Miliband removed that barrier, and set the wheels in motion for his brother to return, if he wants to. And he should – because he can still play an important role in reshaping the party, and taking us back into power.
Imagine the scene at conference in September. Everyone knows that Ed needs to make a splash at conference. Crucially he must produce the right kind of images for the media – the kind that stop people in their tracks as they pass a newsstand, or lead the ten o clock news. He needs to break through into the consciousness of the vast majority of voters who are passive, rather than active, consumers of news.
Last year's image was the fraught embrace between the two brothers. This year it must be positive, but equally as powerful.
That's where David comes in.
At the climax of his speech in Liverpool, after putting some definition on the policy aims that he has alluded but failed to established clearly so far, Ed should introduce a special guest to the stage, someone who he has known for a long time, and who will work tirelessly alongside Ed so that the party they love can return to power. Enter David. The atmosphere would be electric. The imagery – of two brothers united, arm in arm, ready to take on the government – would be spellbinding. If handled correctly it could jump start Labour's period in opposition, and move us away from being the third most interesting party in politics. If handled badly it could be a disaster of course – but rig now it's a risk worth taking, and the dividends could be huge.
There are many hurdles to be crossed before (and after) such a move. What job would David do? Who – if anyone – would he replace? Does David still want a frontline role? Could he work under his brother? These are all serious questions, but all should be dealt with – the goal is nothing less than returning to government at the first attempt. David Miliband and other senior party talents – Alan Johnson to name but one – should be pressed back into action. Now is no time to squander talent, or avoid taking the difficult path. Now is the time to be bold – or risk losing the next election campaign before we've even begun.
A leadership including both Miliband's would be risky, and fraught with complex personal emotions. But it's also one that could be a game changer ahead of the national election. For either brother, that simple fact might mean that a partnership, for the good of the party, and the country, proves irresistible.
If it works, the party at large will feel the same way.
More from LabourList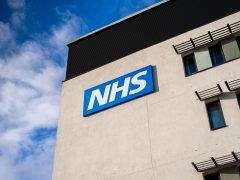 News
The GMB and the Royal College of Nursing have called off planned strike action in Wales following a…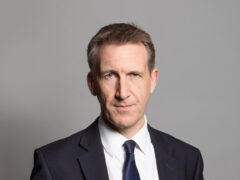 News
Dan Jarvis' bill on extending job protections for pregnant women and new parents has passed its third reading,…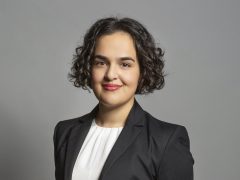 Comment
"Children are literally being picked up from outside the building, disappearing and not being found. They're being taken…