There's a great story by Dan Hodges over at the New Statesman this morning, suggesting that Chris Lennie has all but been selected as Labour's next General Secretary. There's only one problem with this – the shortlisting of candidates hasn't even taken place yet, never mind the NEC selecting their preferred candidate.
Only two days after Ed Miliband's promise that Labour would change as a party, it appears that the old-fashioned fixing and candidate killing by briefing has returned. Is Refounding Labour already dead, stillborn just days after the closure of the consultation? Or will the race to be Labour's next General Secretary be a genuine one, with a fair, broad and representative shortlist and the winning candidate chosen by the NEC on merit? And will members get the party they have called for, and deserve?
Clearly there are some crucially important questions that need to be answered by the party and the leadership:
1) Just 48 hours after Ed Miliband swore his intent at the National Policy Forum in Wrexham to "Refound Labour" are we now seeing an old-fashioned Labour stitch up?
2) Is it the intention of those briefing against applicants Iain McNicol and Joe Irvine to stop them from even being considered by the NEC by excluding them from the short list? Hodges' source is quoted as saying: "The only serious opposition was McNicol, which is why he won't be included on the shortlist."
3) Is Chris Lennie actually Ed's choice or the choice of "some Ed Miliband staffers"? If it's the former, why is he trying to play old politics and go around the NEC? If it's the latter, why is Ed allowing unelected staffers to choose Labour's General Secretary on his behalf?
4) Who should decide the General Secretary of the Labour Party – "senior sources" or the party's duly elected NEC representatives?
5) And how can the party convince the membership – jaded, as Ed has acknowledged, by a lack of trust – that the party has moved on from back room stitch ups?
What is happening here is a classic clash between the old politics of stitch-ups and the new politics of transparency. The latter had better win. Attempts to brief an inevitability campaign wont impress those who want to see the party turn over a new leaf. Insider briefings that seek to override party democracy is exactly what we need to move beyond.
Labour members deserve better than this. Now it's time for Ed to prove that his promises mean something.
More from LabourList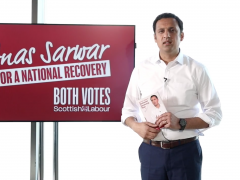 News
Scottish Labour leader Anas Sarwar has warned the 'Progressive Britain' conference today that his party's performance on May…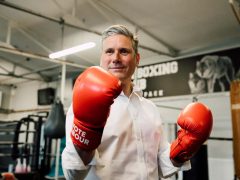 News
Keir Starmer has declared that Labour must "change our party to change Britain" and made the case that…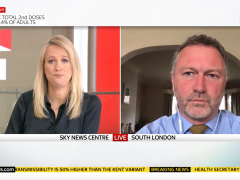 Video
Sophy Ridge on Sunday Shadow Communities and Local Government Secretary Steve Reed backed the easing of Covid restrictions…