By Johanna Baxter / @johannabaxter
Members will have seen the press reports today in the New Statesman, and on here from Mark Ferguson, on the appointment of Labour's next General Secretary. Whilst I would take a slightly more cautious response to the press reports than Mark I do think we need to be clear about this issue.
No votes for the General Secretary have yet been cast. No long-list has yet been compiled. No shortlist has yet been compiled. I would not have thought it in any candidate's favour to run their campaign in the press when that decision lies with the democratically elected members of the National Executive Committee.
Who knows who Ed's choice is – I certainly don't. But if he's serious about his commitment to Refounding Labour, to changing our party to give greater power back to the members, I wouldn't have thought he would have wanted the NEC to be excluded from, or cajoled, in this process.
The appointment of our next General Secretary should be made by a fair, honest, equal and transparent process. I trust that our NEC Officers will draw up a shortlist for us that is representative of the breath of talent of those that have put themselves forward for this position. I know that when this shortlist comes before the NEC next month I will cast my vote based on merit, for the candidate I think is best able and committed to carry our party forward to fulfil its greatest potential, not who the New Statesman or any other paper tells me has already been chosen behind the scenes.
I do not yet know who that will be but it is the least our members should expect and deserve.
More from LabourList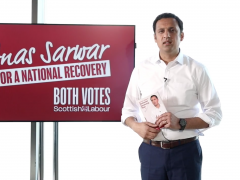 News
Scottish Labour leader Anas Sarwar has warned the 'Progressive Britain' conference today that his party's performance on May…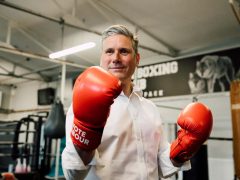 News
Keir Starmer has declared that Labour must "change our party to change Britain" and made the case that…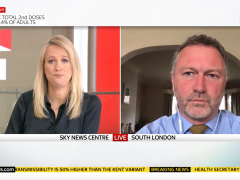 Video
Sophy Ridge on Sunday Shadow Communities and Local Government Secretary Steve Reed backed the easing of Covid restrictions…