By Christine Quigley / @c_quigley
Abolishing maternity leave and consumer protection legislation, dropping universal free bus passes and Winter Fuel Payments. Four proposals that would be anathema to many Labour members, supporters and voters. But while the first two originate from a particularly ill-advised bout of blue-sky thinking by Cameron adviser Steve Hilton, the latter two come from Labour former minister James Purnell.
The proposals have two things in common. Firstly, they're likely to be staggeringly unpopular. A cursory glance at the numbers of women and older people in the electorate would indicate that they're hardly groups to be messed with. But secondly, and more importantly, they disproportionately target people at particularly vulnerable stages of their lives.
While the Conservative proposals to abolish maternity leave will impact on families just as they adapt to a major life change and abolishing consumer protection legislation will hit those who can least afford to challenge unscrupulous business practices or afford alternatives, Purnell's proposals target older members of the population. Many older people see both of these universal benefits as lifelines. Bus passes help people get out of the house, prolonging their independence and combating isolation, while Winter Fuel Payments assist the many older people subsisting on state and/or small private pensions, who often need to keep their homes well-heated for health reasons and struggle with the cost. As fuel prices skyrocket and push more individuals and families into fuel poverty, this support will be even more vital for many.
Typical arguments for universalism of benefits apply here; the cost of means-testing these benefits for a large percentage of the population would be high, while those who don't need the benefits use them less. Furthermore, cutting benefits for people who have paid into the system during their working lives breaks the rights-and-responsibility link critical to our welfare state, which Ed Miliband has recently supported.
While Labour lost the last election, nobody won it. The Conservatives failed to secure a parliamentary majority, and the rise of smaller parties suggests a real hunger for an alternative. The choice that we should give the electorate is not Tory versus Tory-lite; we have a responsibility to provide a different set of policies, based firmly on Labour's core values of fairness and equality.
Of course, we have to reimagine the welfare state for the twenty-first century; parts of it are likely to become increasingly unfit for purpose. Our welfare state was conceived when universal male employment was a policy goal and has historically under-valued the contributions of those outside paid employment, particularly carers and disproportionately women. Increasing demands on key services from our ageing population will cause a widening gap between supply and demand if sustainable funding solutions are not found. But whatever our policy proposals are, they should pay heed to the founding principles of the welfare state of Attlee and Bevan – that everyone has a responsibility to contribute to society when they are able and that the state has a corresponding responsibility to provide for them when they are not. Only truly radical and progressive solutions to policy problems will win us the next election. Purnell's suggestions are merely tinkering at the edges.
More from LabourList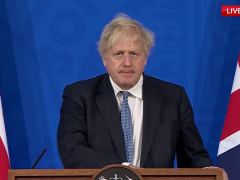 News
Three in five people feel that Boris Johnson should resign following the publication of findings relating to the…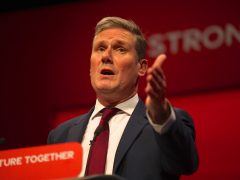 Comment
Below is the full text of the speech delivered by Keir Starmer in response to a statement from…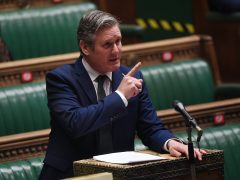 News
Keir Starmer has told Boris Johnson that "the game is up" and urged Conservative backbenchers to remove the…