By Claude Moraes MEP
On Friday, shocking images of terror attacks in Norway were broadcast worldwide. In an age of new media and 24 hour reporting, there are few aspects which will not be fully analysed. David Cameron said yesterday that Britain should learn the lessons.
Yet it is very likely that the wider lessons of this tragedy will end up being ignored, most likely on the basis that far-right violence approaching this scale is rare, and even perhaps inevitable in the face of non-white immigration.
This would miss the point entirely.
Violence by parts of the far-right can be useful to other, more electorally successful fascists. An example is the way Dutch far-right leader Geert Wilders has immediately distanced himself from the attacks in Norway, wishing not to be tainted. And whilst the actions of Norwegian suspect Anders Behring Breivik are not publicly defensible for neo-fascists seeking electoral success, one also has to wonder whether, as Breivik's 'writings' are analysed in the coming days, how much of it Wilders would agree with in private, apart from the terrible violence.
Here are the problems.
First, far-right violence is more commonplace in the form of racist attacks and intimidation than is reported, and it is, on the basis of those European countries who bother to count officially, on the increase.
Second, such violence is seen as unpalatable but often carried out by thugs and loners, and is too often subtly excused 'as a cry for help' which must be taken on board by mainstream politicians.
Third, far-right extremism is so accepted in some European countries, that the extremes incited by elected politicians no longer attract surprise or condemnation. Such acceptance creates real pressure, particularly for more recently arrived migrants and refugees at the very bottom of the economic ladder.
Fourth, the far-right was an early adopter of new media to spread hate. This has been hopelessly underestimated by most European governments, with virtually no official response to openly violent views. There has been understandable progress here in dealing with violent Islamic sites and their sources. But governments, police and intelligence services must also take far-right hate sites much more seriously.
Fifth, as the UK newspapers today report clear identifiable links between the killer and British neo-fascists, we should be aware that in the past two years there have been compelling international intelligence warnings of potential far-right atrocities. The narrative of al-Queada terrorism, and the agony that this causes to overwhelmingly peaceful Muslim and ethnic minority communities across the West, has tended to obscure these credible warnings.
Today, Europe is composed of mainly centre-right governments. They and the small number of centre-left governments such as Norway are all grappling with the complex and urgent issues of migration and integration. No-one underestimates the importance and difficulty of finding solutions in this area. But many mainstream politicians are quietly accepting the far-right argument that non-white immigration to Europe can and should be stopped, and it that will always have a negative outcome. This has sent an extraordinarily powerful wrong signal to Europeans: the far-right are correct in their analysis and it is just violence and thuggery which is unacceptable.
The real story of the far right in Europe post-war is the way a violent core has morphed into a variety of influential groups over time. The Danish People's Party, French Front National, Hungary's Jobbik, and Italy's Northern League all enjoy great influence in government and media. And all have historically espoused, incited or carried out violent acts.
Now, in the UK, groups like the EDL are openly violent, but by claiming they are not 'racist' and have non-white members, are also making real progress on single issue campaigns such as hatred towards Islam.
It is essential that Europe learns lessons as a result of this tragedy. It will be a mistake simply to see this as the act of an 'insane fundamentalist loner'. Instead, far-right extremism, including the growth of violent organisations like the EDL here in the UK, has a disproportionate effect on many European societies, in Scandinavia, Western, Central and Eastern Europe alike. And it is likely the assorted groups on the extreme right in Europe will condemn this atrocity. It is up to us to understand how violence, on whatever scale, is at the heart of these far-right groups.
More from LabourList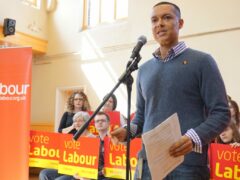 Comment
This year, flooding and wildfires have devastated huge portions of the globe. India has been hit by drought.…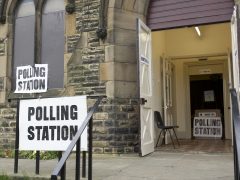 News
UK adults support bold policy ideas going to Labour conference, including a switch to proportional representation for Westminster…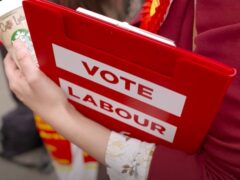 Comment
Labour is set to debate proportional representation (PR) at its annual conference after 153 Constituency Labour Parties (CLPs)…