Earlier this week, European Commissioner for the Internal Market Michel Barnier prompted stinging headlines in UK broadsheets for his comments about agencies such as Moody's that have downgraded their ratings on Irish, Portuguese and Greek sovereign debt. "EU attacked for plan to gag rating agencies" screamed the Indy, while The Guardian led with "EU declares war on agencies as Ireland's rating gets junk status".
These headlines follow the now well-worn path of British journalists when it comes to the EU's response to debt problems – inflammatory vocabulary, and an EU that can do no good. The fact that Christine Lagarde, now managing director of the IMF, proposed suspensions of ratings while French Minister of Finance gets only a passing mention.
When looking into what Barnier actually said (and let's not forget he is the Internal Market Commissioner, not the Economic & Monetary Affairs Commissioner – the latter is Olli Rehn, the ineffectual and low profile Finn), his comments were more measured than the UK papers present it. As quoted in WSJ, Barnier stated "[It] is questionable whether [ratings agencies] reflect the efforts of these countries to correct their tax affairs, to limit their public spending, and make structural reforms," something that has undoubtedly happened in Ireland and Portugal, and arguably to a lesser extent in Greece. Commission President Barroso also chipped in, calling the decision by Moody's "incomprehensible".
The problem for Barnier and Barrosos is that their comments once more highlight how restricted the EU's political leaders are in their vision to solve the crisis. While they might quibble about the ratings agencies (and even Tory MEP Syed Kamall admits more openness about their functioning is necessary [Indy link – see above]) the ratings agencies are sending out the signals that economists have been talking about for months, namely that the terms of the Greek, Irish and Portuguese loans are so prohibitive that there is little prospect other than further bailouts (which compound the problem), or the restructuring of private debt.
George Irvin sums it all up rather neatly in Social Europe Journal…in a piece published in January this year, demonstrating how little our responses have developed in more than 6 months.
In short, this week's comments by Barnier and Barroso are a minor sideshow. The problem the Eurozone faces is a chronic lack of political will, the will to take tough decisions and to take them fast in order to protect the single currency. Having intentionally installed uninspiring and indecisive Commissioners, responsibility has to fall to the heads of national governments to find a way forward.
Whatever its flaws (and those will – in the medium term – need to be addressed), the breakup of the single currency is not an option as Barry Eichengreen has argued. That lack of leadership is where the Indy and The Guardian should target their critique.
More from LabourList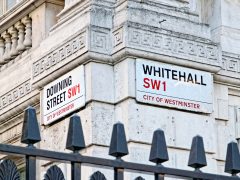 Comment
New governments need to make a splash, to make changes, to make their mark. The first 100 days…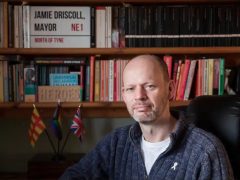 News
The Labour mayor for the North of Tyne region Jamie Driscoll has been blocked by the party from…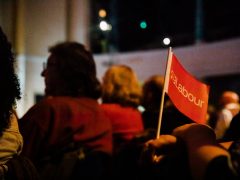 News
Labour Party membership has fallen by almost 170,000 since 2018 and by approximately 19,000 since last summer, despite…