In 2007 Clare Wood, a young woman in my constituency, began a relationship with George Appleton. A year later she ended the relationship but then found herself the subject of a sustained campaign of violence and harassment from Appleton.
Appleton made Clare's life a misery – stalking her, sexually assaulting her and threatening to kill her until in February 2009 he strangled her to death before setting her body on fire. After a six-day manhunt he fled to an abandoned pub in Salford and hung himself.
Anyone who knew about Appleton's past would have been aware of the threat that he posed to women like Clare. His background included a record of repeated harassment of women, threats to kill, and he even kidnapped one of his ex-girlfriends at knifepoint. Clare had no way of knowing this. She met Appleton through the internet and since her death is has been revealed that Appleton used Facebook and internet dating sites to prowl for victims. Had Clare known about Appleton's past history of violence towards women it could have saved her life.
Men like Appleton are not alone. He was what ACPO (the Association of Chief Police Officers) have termed a serial perpetrator of domestic violence. ACPO use this classification to refer to anyone with a history of domestic violence against more than one person and estimate that there are 25,000 men (and women) in the country that fall into this classification.
The frequency of domestic violence remains staggering. One in four women will be a victim of domestic violence during their lifetime, often more than once, and on average two women are week a killed by a current or former male partner.
Women in Clare's position rarely know that they are at risk from men like Appleton. Despite his record of systematic domestic violence against different women she had no way of knowing that he posed such a threat. Information about his violent and vicious past was known to the authorities but she was left in the dark.
We need to change the law to give women like Clare the right to know of the threat that they face. It's important to stress that this change would also give men the right to know – we want to tackle serial perpetrators of domestic violence regardless of gender.
I've had the pleasure of working closely with Joely Carey from Fabulous magazine and Michelle Livesey from Key 103 radio – two young women who are absolutely committed to changing the law to protect women like Clare. They have brought their ideas together to form the Respect & Protect: Clare's Law campaign and are asking people to sign their petition to show the Home Secretary how many people support the proposed change.
Earlier this week we launched the Respect & Protect campaign in Parliament. Our aim is to introduce a 'right to know' that will give women and men at risk the right to request that they be given information about any history that their partner has of committing domestic violence. This will empower women and men to make an informed choice about their safety and aims to prevent domestic violence before it takes place.
There's a growing consensus that the law needs to be changed. Our launch was attended by MPs from different political parties and ACPO have urged the government to consider this change. Victims Commissioner Louise Casey added her support arguing that the current law leaves victims and potential victims powerless and "our priority should not be protecting a perpetrator's privacy at the expense of costing a woman's life." 91% of women agree that they should have the right to know and 77% would consider leaving their partner if they knew he had a history of abuse
As illuminating as the statistics are, it's important that we remember behind each statistic is a story, and over the past month I have been working closely with Michael Brown, Clare's father. Michael has never courted the spotlight but has found himself thrust under the glare of the media and the way he has responded has been inspirational to all of us involved with the campaign.
Michael has seen how men like Appleton can ruin lives and his commitment to other preventing women suffering the same fate as Clare has been unwavering. He told MPs in Parliament earlier in the week that he is convinced the proposed change in the law will make a difference, and has urged people to sign the petition to save lives.
I know that even if we do change the law to give women and men a right to know much more needs to be done to stop domestic violence. We need to give women more confidence to report violence against them and ensure that more cases are brought to trial. This has to be part of a coordinated strategy to prevent and tackle domestic violence but having spent time with Michael I share his conviction that changing the law in the way that we're proposing will save lives and I will be working with MPs from all parties to convince the government to act.
Sign the petition to change the law here: www.facebook.com/fabulous
More from LabourList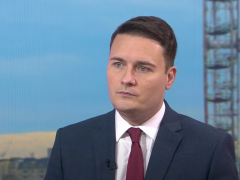 News
Wes Streeting has argued that patients are "paying the price" for the government's "failure" to train enough NHS…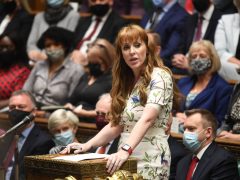 News
Angela Rayner has described the 'VIP lane' used for government procurement during the pandemic as a "scandal of…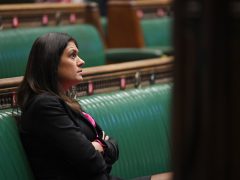 News
Lisa Nandy has slammed the government over reports that it plans to scrap mandatory housebuilding targets, arguing that…