I've spent three weeks in July in Cairo, Alexandria and Dahab, one of the very few tourists in Egypt these days. According to the New York Times tourism – previously 10% of Egypt's GDP – has plunged by 40%. That seems to be an underestimation judging by the deserted tourist areas, especially at the pyramids and in Dahab.
For what it's worth, everything functions just as it used to as a tourist, so have no hesitation about booking a trip to Egypt. But tourist promotion is not the purpose of this column.
While almost everyone I have spoken to – from guides at ancient sites to taxi drivers and diving instructors – is united in their relief to see the back of the old regime, all acknowledge that economic times are tougher now than they were before 25th January. One taxi driver was filling in by driving a cab as his small business filming corporate conferences was at a standstill as no events have taken place for months; he is far from alone.
In the meantime the political process has stalled, with discontent growing at the pace of reform and renewed protests in Tahrir Square on 8th July (my set of pics from the protest are here) and continuing since then with some sporadic violence. While consensus was achieved among the vast array of revolutionary groups on a plan for parliamentary elections first (in September), followed by constitutional reform, and finally Presidential elections, there is an understanding that the timetable will slip, and for every slippage there is an economic and political consequence. In the meantime interim Prime Minister Essam Sharaf is stuck between the protestors and the military – even reshuffling his cabinet was a headache.
Last week, in a largely ignored sideshow from the hacking scandal, David Cameron was in South Africa and Nigeria, and while in the latter he gave a speech that viewed trade as crucial to the future of the African continent "An African Free Trade Area could increase GDP across the continent by as much as billion a year" he said.
Viewed from Cairo, the 17 million metropolis capital of this country of 80 million people, Africa's third most populous and economically strongest, Cameron's plan looks rather ridiculous. What real need does Egypt have to trade with Nigeria or South Africa, and how could they even do it, as Africa lacks basic infrastructure?
Instead this country inclines towards the middle east and towards Europe. It is European and especially EU markets that offer the prospect of a brighter economic future for Egypt. This fact has not been lost on the high brass of the EU – Commission President Barroso was in Cairo (speech here) and EU High Rep Cathy Ashton has been solid in her support for fledgling democracies in both Tunisia and Egypt.
Yet EU leaders need to tread carefully. Barroso's words were "to listen, not to lecture", and the EU must make sure its offer of money for the Mediterranean region to promote economic and political development does not go the same way as the IMF's offer was rejected last month. Unlike Luke Bozier at Dale & Co I'm not too bothered if Cameron – or indeed any leaders of European countries – are not talking about the Arab Spring.
Equally when it comes to building democracy, Egypt is nervous about outside intervention, having confirmed that there will be no foreign monitoring of the elections this autumn. While the Supreme Council of the Armed Forces, the power behind Sharaf, is widely mistrusted by the population, outside influence fares little better – European countries were among the ones who under a year ago were still propping up Mubarak.
So – for the moment – the EU and its Member States need to tread very carefully, at least until the elections in Egypt are concluded, and then when the process of economic rebuilding starts to gather pace then its position will become increasingly important. Until then we must watch and hope and trust that the revolution will be seen through to a functioning democratic conclusion, for at the moment that remains far from a foregone conclusion.
More from LabourList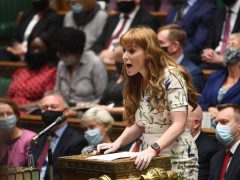 Comment
Today is Betty Boothroyd's funeral, and with both Rishi Sunak and Keir Starmer attending, Prime Minister's Questions was…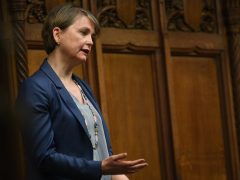 News
Yvette Cooper has declared that the government's announcement of plans to house asylum seekers in military sites as…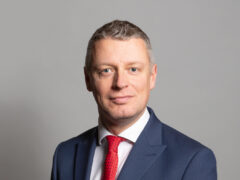 Comment
Labour is the party of housing. A decent, affordable home for all runs in our DNA. We know…