Yeterday's publication of NEET statistics – young people not in education, employment or training makes – make for shocking reading. Compared with the same period last year, there are now 119,000 more 19-24 year olds out of education, work and training, representing a rise of 18%. This is the biggest rise since records began in 2000.
Looking at this graph (below) upside-down, you see that young people are experiencing the double-dip in their fortunes that so many have predicted for the economy as a whole. The figures are hot on the heels of statistics released last week on the number of young people looking for work.
Being NEET, is no fun at all. The Prince's Trust show that young people who are NEETs are almost twice as likely as other young people to lack a sense of belonging in life. More than a third of NEETs (37%) lack a sense of identity, and this figure rises to nearly half (47%) for those out of work for a year or longer. More than a third of unemployed young people (34%) feel isolated all or most of the time, increasing to 45% for those who have been out of work for a year or longer. Almost half of young people not in work (48%) claim that unemployment has caused problems including self-harm, insomnia, self-loathing and panic attacks. Young people are twice as likely to self-harm or suffer panic attacks when they have been unemployed for a year.
All the evidence is increasingly suggesting that we letting down a generation of young people by failing to provide them the opportunities afforded to previous generations. The current state of government youth policy is nothing more than a policy vacuum. The planned expansion of apprenticeships is welcome but clearly not enough and nothing like the offer of support that has been previously cut. The government needs to provide more places at further education colleges and a job guarantee for every young person out of work for more than a year.
Recent evidence from the Local Government Association suggests that children's services and youth clubs are now receiving the biggest cuts, following the local government finance settlement freezing council tax and cutting the central government grant. Young people are also being affected by changes to student financing, such as the abolition of the Educational Maintenance Allowance and the trebling of the cap on university tuition fees.
Most significantly, the abolition of the Future Jobs Fund removed 100,000 jobs for young people out of work for more than a year. Today's rise in the number of NEETs (119,000) is of a similar magnitude.
Next quarter we will see another record rise in the number of NEETs, because the rate is seasonal and is always higher after prospective students fail to gain university places through clearing. With a record high number of young people skipping their gap years to get into university before the rise in tuition fees, the figures for the third quarter of 2011 are likely to be worse than last year. When we finally get figures for quarter four of 2011, we are likely to see the highest ever annual figure.
The NEET generation of 2011 will officially be the worst since records began. They are not a failed generation but instead a generation failed by those who ought to have provided for them. The world doesn't own them a living, but the government does owe them an opportunity.
Richard Darlington is Head of News at IPPR and is author of Through the Looking Glass, a report on teenage girls' self-esteem.
More from LabourList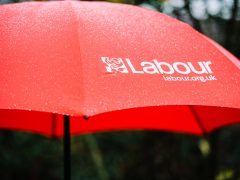 News
The Labour Party has revealed that its membership fell by more than 90,000 in 2021 with a loss…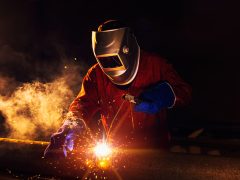 News
The UK government is failing to keep up with its European counterparts in efforts to decarbonise the steel…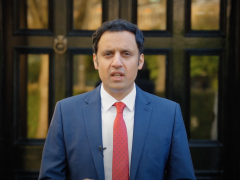 News
Anas Sarwar has called for emergency legislation to be put forward in the Scottish parliament in response to…