By Grace Fletcher-Hackwood / @msgracefh
Tuesday's outbreak of looting was a violent and unwelcome interruption to the busy calendar that is August in Manchester. At this time of year every date in the diary seems to denote a festival or a date to be commemorated. At the weekend, for example, some Mancunians celebrated Pakistani Independence Day, while Moss Side's Caribbean Carnival went ahead as planned just around the corner from me. In under two weeks the city will welcome thousands of visitors for Manchester Pride. It takes more than smashed windows to stop our city buzzing.
Another date we remember in Manchester is the 16th of August – the anniversary of the Peterloo Massacre of 1819. For the last few years we have held a small memorial event on the nearest Sunday to that date: yesterday, a group of twenty or so of us marched (well, more ambled, if I'm honest: it's hard to march convincingly in such intimate numbers) from the People's History Museum to the site of the massacre, to be met by contingents who had walked from Oldham and Middleton, in tribute to the groups from those towns who had made the same walk 192 years ago.
If you're not familiar with Peterloo, here's the brief version: 60,000 people, campaigning for equal representation and the repeal of the Corn Laws, gathered peacefully and legally at St. Peter's Fields to be addressed by Henry Hunt. The government ordered in the cavalry, who charged into the crowd and set about the unarmed multitude with sabres, bayonets and truncheons. Around 15 people died and over 600 were injured. The events inspired Shelley's poem The Masque of Anarchy, the Manchester Guardian, and, more importantly, generations of reformers, and is an important event in the history not only of Manchester but of democracy.
I couldn't help thinking about Peterloo in the context of last week's events. Partly, I admit, because I'm a sentimental old cow when it comes to the city that has adopted me and elected me (there is currently a picture of me in Greater Manchester Business Week with 'I <3 MCR' written on my face, and I had to be talked down from getting the same as a tattoo) – the contrast between our brave history, and the mess that looters made of our city centre, is hard to resist. Luke Bainbridge wrote a wonderful celebration of Manchester for the Observer, before the riots:
"This is the home of the industrial revolution and the city that split the atom, the birthplace of the computer and the Guardian, the suffragette movement, the free trade movement, the co-operative movement, the anti-corn law league, vegetarianism, the nation's first free library, the world's first intercity railway and the engine room of rock'n'roll that has produced the country's best bands of the past 30 years, from Joy Division to Take That. This is not only where Morrissey met Marr, Jack met Vera and Bobby met George and Denis. It's where Engels met Marx and Rolls met Royce. I could go on… and on."
In short, after I watched crowds of roaring men run around Portland Street smashing things last week, I was happy to be reminded that this is the city of Peterloo – an event that couldn't have been more different. A speaker from Oldham said at the memorial yesterday, "you think we've seen riots this week? That wasn't rioting, that was looting. It's not rioting unless you do it for a cause."
While I'm not sure whether I agree with that definition, I concur entirely with the difference between a political protest and what we saw in Manchester on Tuesday night. I was very nervous at every rumour of the trouble spreading to Moss Side, and not only because that's very close to where I keep three very flammable cats. Moss Side was famously the site of riots – real riots – in 1981: it's the area that Chris Grayling compared to The Wire in 2009. He was wrong. There are still problems with gun crime, knife crime and gangs in Manchester, as in every big city: but the police and, more importantly, the local residents, have moved Moss Side on. Another Manchester event this weekend was Open Yardens, run by a group of residents who have been turning urban space into green space. When Manchester councillor Kev Peel tweeted that the looters in the Northern Quarter were getting close to a community grow-box project – 'Not my Chantenay carrots, you bastards!' – yes, he won the coveted trophy for Campest Riot Tweet, but he also had a point. The patches of green in this city mark some of the places our residents have worked hard to improve. It was heartbreaking to see any of it trampled on – and if it had come to South Manchester, it would have put more of that painstaking work at risk.
But it didn't. This was not 1981. In Manchester and Salford last Tuesday fires were set and windows smashed not because of the shooting of Mark Duggan, but because it looked from TV as though the rule of law had been suspended and that for one night only, anyone could do the things they'd always wanted to do.
That's not to say there are no political lessons. In Salford, it turns out that quite a lot of people had always wanted to throw chunks of concrete at the police and burn down the housing office: but if Cameron thinks that's the fall-out of a few generations of bad parenting and health and safety legislation (seriously, what?), he's wrong. An uneasy relationship with the police and the social has been a part of Salford, for some people, since before Love on the Dole. A lot of progress has been made. But the government's decision to co-opt the riots as justification for stepping up their entire planned legislative programme – a programme of shrinking the state and punishing the poor – risks taking some of our most vulnerable communities a lot further back than the 1980s.
Even when it comes to those who, on a night where they thought they were untouchable, wanted to do nothing more than get some shiny free stuff, the Prime Minister is getting it horribly wrong. If there is a culture in this country that encourages people to think they need stuff they cannot possibly afford, it has not been created by giving unemployed people sixty-odd quid a week so they don't starve. A little imagination suggests a thousand more obvious reasons. Think of Thatcher saying a man aged over 26 is a failure if he needs to get a bus. Think of any advert, anywhere, ever. Think of BrightHouse.
Anyway. In another contrast to Peterloo – and to other disturbances of recent months – Greater Manchester Police met last Tuesday's looters not with violence but with the promise that they would quickly be arrested. This has been followed up by an audacious and effective name-and-shame campaign.
Although GMP slipped up at the weekend with a thoroughly inappropriate gloating tweet about the sentence handed out to someone convicted of accepting stolen goods – which they swiftly retracted, acknowledging rightly that it isn't their place to comment on sentencing – the rest of their communication over the last week has been excellent. Before the trouble started they – with cooperation from the Manchester Evening News (another far cry from 1819, when journalists were arrested for being present at Peterloo and even for reporting on it afterwards), used social media to put down rumours about where trouble was flaring. (I'm surprised there hasn't been more discussion about the danger of rumours. The number of people confidently reporting on Tuesday afternoon that Manchester's Primark was on fire may have been amusing: the Twitter user who set up an account on Monday night and tweeted, over and over again, that he could see flames from his window in Moss Side and had heard that the police had shot someone, was downright malicious.)
But Twitter was used for much more positive purposes than to shout 'fire' in a frightened city. Manchester's police, journalists and council – and councillors, not only Kev but my ward colleague Mike Amesbury and the intrepid Amina Lone – kept everyone up to date late into the night. And like so many of the other trouble-spots, we had a clean-up the next morning, again organised over Facebook and Twitter. The arguments against the Prime Minister's pig-headed suggestion that we should start interfering with social media at times of such unrest have been done to death, so I won't rehearse them here.
But it might be worth letting him know that someone got 60,000 people to Manchester on one day in 1819 without a single tweet. You'd hope he already knows that, but he doesn't seem particularly inclined to learn from history.
More from LabourList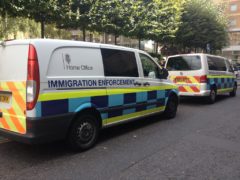 Comment
In May, immigration enforcement officers arrived at the Circus Street development in central Brighton. They were there to…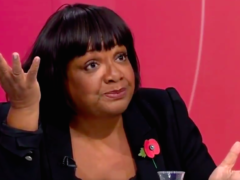 News
Shadow Home Secretary Diane Abbott has said that ending freedom of movement on 31 October "will create chaos,"…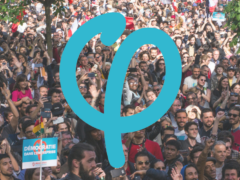 Comment
"Qu'ils s'en aillent tous!" – Jean-Luc Mélenchon In the centrist imagination, "populism" is understood as a caustic, anti-democratic…