By Jon Harvey
Events of the last few weeks have thrown into relief the issue of police leadership and just how political their job can be at times. Debates have been raging at the highest political levels and widely discussed in the media about accountability and professional practice. In the middle of this maelstrom, the government has stuck with its plans to introduce politically elected Police Crime Commissioners. Whilst not yet on the statute book, we can probably expect the legislation to be whipped through parliament as swiftly as possible so that the elections for these new police leaders can happen as planned next May.
All this has prompted me to think about the issues that might be addressed in manifestos of the candidates – and what the electors might be interested to know about, before casting their votes. I would expect the local police officers and staff would have an interest too.
So here is my 'template' manifesto for this new kind of political police leader:
There is a huge and complex matter about the distinction between operational & strategic command and political direction and accountability. I would expect that any candidate for the position of one of the PCCs to make very clear just what kind of influence they expect to bring to and exert on the local police service. Some of this of course will be determined by statute, but any candidate worth their salt will be able to describe how they plan to play their part in the leadership of the local police service and not just in times of crisis, but also day to day.
One of the criticisms of the existing police authorities is that they have not managed to engage with their publics well enough. Some PAs have been better than others of course but the overall level of awareness of their existence and role is not as high as it should be – certainly in the eyes of the government. Therefore, a candidate for the role of PCC, should be able to articulate just what they will do differently and how their engagement with local communities will be a step change for the better. They will need to state clearly, in my opinion, how they will fairly represent the views of the many diverse communities who will be electing them.
As we have seen evidence of in recent times, there is the massive issue about deployment of resources. I would expect any candidate for the post of a local Police Crime Commissioner to say what will guide them in influencing how the police service allocates its resources. Again this cannot only be during times of crisis but also (and more importantly) during the everyday job of tackling crime. I would hope that the candidates will address the conundrum already being faced by police services up and down the country: how do you balance resources between areas where people are most at risk of harm (and where people are often less vocal about the need for 'bobbies on the beat') with areas where crime is much lower but fear and concern about crime and anti-social behaviour is much higher (and often articulated loudly).
Crime prevention is often something of a poor cousin in police circles. It might be said by many officers and staff that the needs to respond to calls for help will always be paramount and therefore long term measures to prevent crime, anti-social behaviour and the fear of crime will naturally come second. However I think the issue goes deeper than this and touches on some quite embedded elements of police culture. I would hope that the manifestos of the PCC candidates will tackle this issue head on and say how they plan to boost prevention and work strategically with the police (and many other partner agencies) to do what can be done to create communities that are sustainably infused with the Queen's Peace.
Finally, there is the matter of professional practice. Unlike many other public professions (and I am thinking here of medicine, teaching, probation, social work and nursing), policing practice is near the beginning of being an evidence based pursuit. Often what police officers do is determined by precedence or custom and practice rather than evidence based research. Just as you would not expect to be offered a treatment by a doctor that had not been reliably tested, it is also the case that police practice should be similarly informed by what works (and what does not). The Neyroud report published earlier this year went into length about the need to establish policing as profession based on evidence based practice. In line with this, surely any candidate for the post of PCC (who will be responsible for the effective, efficient and economic running of local police service) must be able to express a view about the vital matter. I hope that every manifesto published will discuss the importance of building police practice around good research and everyday learning.
No doubt the manifestos will mention many other matters in addition to these – ones that reflect the particular concerns of local people and the crime challenges in the local police area. These could be very interesting political campaigns.
More from LabourList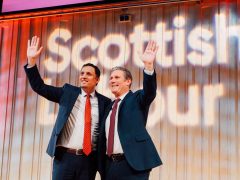 Daily email
Rutherglen: Will Labour win – and would it really signal Scottish revival? Starmer is hitting the campaign trail…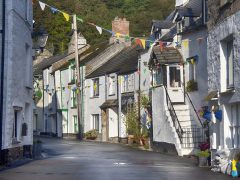 Comment
Labour has promised a 'Take Back Control Bill' in the first King's Speech. Aimed at England, it must…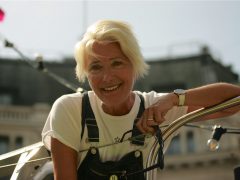 News
Almost 100 climate activists, experts and campaigners from around the world have written to Labour leader Keir Starmer,…