By Anthony Painter /@anthonypainter
What on earth happened there? It is difficult to find a way of analysing Ed Miliband's speech without ending up in a state of utter bewilderment. Lots of commentators are commending Ed's bravery this morning. Uh-oh.
Let me put the speech as an attempt at communication to one side or I'll be writing all day. Post-match re-communication – it wasn't at all clear at the time – of what he was trying to say seems to suggest it was something along the following lines:
The British have had enough of irresponsibility and demand an economy and society that is run along different moral lines. Labour shares that outlook and gives voice to the quiet scream of moral angst. It will use government to bring this to life: intervening, arbitrating, changing the rules, and punishing non morally good behaviour and encouraging the good. In so doing the good and virtuous society will be within reach and it's the moral state that will make it happen.
Such is the 'new bargain' which isn't the Autumn sales but is in fact Ed Miliband's political slogan of choice. The argument is Compass combined with blue Labour. Labour is now ruled by a troika: Neal Lawson, Maurice Glasman, and Ed Miliband. The strategy, the language, and the conviction is theirs.
This strategy and these arguments result in this sort of speech. It's a mist, a fog, smoke on the water, a deep blue haze. When the haze clears what's left is left. And that's why Labour, having once accommodated itself to capitalism, now seems to stand opposed once again. One firm at a time we will apply the predator versus producer test and judgement day will arrive.
Conventional political analysis would suggest that this strategy is disastrous. But what does conventional politics know? The rules have changed and so has the world. Get with it. Or maybe not.
The tragedy of the speech is that there was a way of making the argument for a different type of economy designed for the benefit of people. There is a plethora of institutions and interventions that are needed with the objective of a more balanced economy. And, what is more, had the time been taken to engage business in this discussion, there may have been an interested response. Instead, this morning, business thinks that Labour is passing judgement on it and has returned to another era – one of political hostility. No amount of counter-briefing will change that fact. The moral haze can easily become a toxic cloud.
It is not clear where things go from here. The centreground has been vacated – Cameron punishes the anxious middle; Miliband has now vacated the space. British politics as a whole is becoming a democratic failure. For Miliband, there is now a need for some deep reflection. Does he feel comfortable with a party that insouciantly discards its electorally most successful leader? Can he now see that this empty moralising does nothing for him? Can he understand that his friends don't appear to take him to where he needs to be? Is he now going to sort out his operation – one that fell very short on the quality control front?
These are tough questions. Fail to come up with convincing answers and Ed's leadership will be in a very difficult place. Despite the gorgeous Liverpool sunshine a blue haze hangs over this conference. Where next?
More from LabourList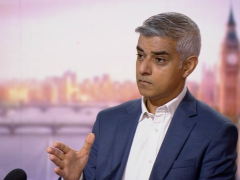 Video
Trevor Phillips on Sunday Labour's Pat McFadden from the shadow Treasury team urged the government to "get on…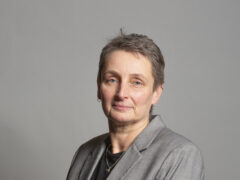 News
Kate Osborne, the left-wing Labour MP for Jarrow first elected in 2019, has revealed that she was issued…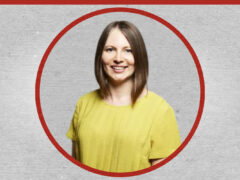 Comment
Leader's report The pre-conference leader's report is traditionally brief. Keir spent the summer on visits around the country.…