By Mark Ferguson / @markfergusonuk
18 months ago, Tories would habitually lambast Gordon Brown for "reading out tractor statistics" at PMQs. And they were right. It was a deflection tactic. It was often embarrassing. It didn't answer the question. And as a tactic, it didn't work. He looked shifty and evasive.
So it was interesting to see David Cameron do his best Gordon Brown impression today.
The PM reeled off statistic after statistic in a desperate attempt to prove that his government are doing something – anything – to fix the economy. The chancellor, who was, for whatever reason, not in his usual position alongside Cameron, looked distracted. Usually he has a Cheshire cat smile, today he looked sullen.
On the PM rattled, which was appropriate as rattled was how he looked. Any statistic would do in his pursuit of a coherent economic strategy. No initiative too small, no plan too vague. But the numbers that count – growth and unemployment – are against him. His desperate fumbling even led to him absent mindedly placing America in Europe.
It was not his finest hour.
Miliband however was having a great time. His punches were landing, the Prime Minister was rocking. Jobs and the economy – where the next election will be won – had given him some real momentum.
That was when Miliband decided to strike.
"The chancellor has lashed himself to the mast…perhaps not for the first time".
The Labour benches roared and cried. It was a cheap gag from Ed. It was a bit beneath him. Thereafter the chancellor looked sicker still. I doubt he'll regain his seat alongside the PM next week.
It looks like Miliband is playing hardball. That's good. But next time, he should stick to the economy, and avoid the smut…
More from LabourList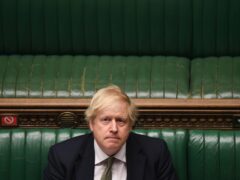 Comment
The leaked clip of Downing Street staff joking about a rule-breaking Christmas party dominated PMQs today as expected.…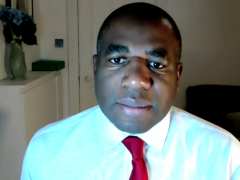 News
David Lammy has called on Boris Johnson to apologise and explain what happened after leaked footage revealed political…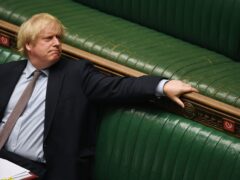 Daily email
Several rule-breaking events stand out in the pandemic. The Barnard Castle eye test, for example, and Matt Hancock's smooch with an aide.…