By Christine Quigley / @c_quigley
The Guardian has reported on the Tory-led government's new plans to win back women voters, from front-loading child benefit to banning advertising to under-16s. It's not before time; as Yvette Cooper and others have made clear, women are bearing the brunt of government cuts. The 2010 election results show that, while women were traditionally far more likely to vote Conservative than Labour, this gap has narrowed significantly in recent years, making Conservative reliance on their female voters more precarious.
So, in the interests of cross-partisanship, here are five suggestions for the government to demonstrate their sincere and compelling commitment to women voters:
1. Introduce compulsory gender pay audits: The Fawcett Society's Equal Pay Day coming up on November 4th aims to demonstrate the continuing pay discrepancies between men and women. Introducing compulsory gender pay audits, as legislated for in the last Equality Act, would provide an open and transparent way for employees to view and challenge the gender pay gap, but Home Secretary Theresa May scrapped the plans last December – really helping out the sisterhood there. A voluntary system that encourages employers to address pay gaps just isn't enforceable and lets down underpaid women across the country.
2. Amend the Pensions Bill: The current Pensions Bill, due for report stage in the commons this autumn, particularly penalises a group of 500,000 women as part of its provisions to raise the State Pension Age. These half a million will have to wait more than a year longer than they planned under previous legislation to receive their state pensions, while 330,000 will have to wait over eighteen months. The women most affected, born in 1953 and 1954 are a group particularly unsuited to having to work longer; with little or no private pension provision, caring responsibilities for grandchildren and older parents, health issues and lack of employment opportunities. This vocal group of women are bearing a disproportionate burden and many feel totally disillusioned by the current government.
3. Sack Ken Clarke: The ebullient justice secretary's attitude to 'rape' and 'serious rape' shows an utter disregard and contempt for the experiences of rape victims, the majority of whom are women. His ill-advised comments drew fire from victims, pressure groups and that well-known bleeding-heart liberal lefty newspaper The Sun. His continuation in office as the responsible minister indicates a Conservative Party out-of-touch with public opinion and common human decency.
4. Scrap the marriage tax break proposals: Most of those of us who are married or thinking about it might put love, commitment and fidelity at the top of a list of reasons to embark on matrimony. £3 a week wouldn't feature highly. This pre-election Conservative pledge leaves out single parents who are statistically more likely to be in poverty, penalises women whose husbands leave them and remarry (owing to the structure of the tax break and the fact that many women still typically earn less than their male partners) and is an illiberal intervention into some of the most important personal decisions two people can make. There are other, less patronising ways, to support lower-income families and help women.
5. Ditch the bully-boy antics: Angela Eagle and Nadine Dorries might not have much in common, but they share the dubious distinction of having been belittled by David Cameron at the despatch box. Telling elected members of parliament to 'calm down, dear' and producing smug little sixth-form innuendoes don't do much to win over women, particularly when the PM's antics, rather than his answers, become the story. Cameron's outbursts in the direction of female colleagues make him appear awkward and unused to actual women asking direct questions. If he'd like our votes, the least he can do is act like he likes us.
So if you're an underpaid woman, a woman nearing state pension age, a woman with concerns for those subjected to sexual assault and rape, or simply a woman who doesn't like other women to be treated as a doormat, the current government parties probably aren't for you. Not to mention the young women losing crucial job and education support initiatives like EMA and the Future Jobs Fund, the women working in the public sector losing their jobs and the older women suffering from local government social care cuts. Number 10 may be concerned about losing women's votes – let's see how many of the above ideas they take on board.
More from LabourList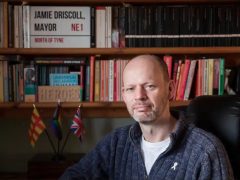 News
The Labour mayor for the North of Tyne region Jamie Driscoll has been blocked by the party from…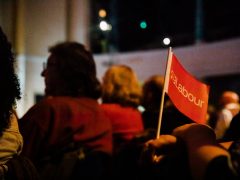 News
Labour Party membership has fallen by almost 170,000 since 2018 and by approximately 19,000 since last summer, despite…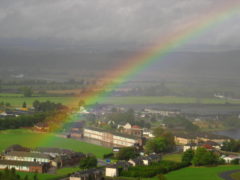 Daily email
Good morning. Parliamentary recess continues, so we thought we'd turn our attention to an under-reported story following the…