Professor Alan Johnson of the Britain Israel Research and Communications Centre has launched a diatribe against Labour Friends of Palestine and the Middle East on LabourList. Nothing odd about that, you may think, for a director of an organisation whose rationale is to lobby on behalf of Israel in the UK.
What makes Professor Johnson's article "More Palestinian than the Palestinians" a little odd, however, is that he seeks to justify the vehemence and personalised nature of his own attack on LFPME by claiming that his target is not sufficiently temperate in its language or bi-partisan in its approach to the conflict in the Middle East.
Indeed, so peeved is Professor Johnson by what LFPME sometimes has to say about Israel and Palestine that he warns we are becoming "a kind of ultra-left Trotskyist external faction of the Palestinian movement". It all rather reminds me of the sketch in Monty Python's Life of Brian where the People's Front of Judea really hated everybody apart from themselves because everyone else were "splitters".
The focus of Professor Johnson's gripe appears to be the packed fringe meeting which LFPME hosted at Labour's recent Liverpool Conference. Not many people who were actually there will recognise Professor Johnson's characterisation of the atmosphere as being one of "rejectionism and maximalism… echoing the obstructionism of the pro-Iran Hamas" and "on the look out for a sell-out by Abbas, always thinking the revolution is around the corner".
In fact, the meeting was organised to promote support for the Palestinian bid for recognition of its statehood alongside Israel by the international community, something on which Palestinian President Mahmoud Abbas had addressed the United Nations only the week before. It is a bit of a mystery how Professor Johnson appeared not to have noticed that this was what the meeting was about despite UN recognition of Palestine being the focus for all the panel speakers there, including me.
Putting to one side some of the hyperbole and misquotes in his article though, it seems that the thing that has really upset Professor Johnson is that a number of speakers at the meeting emphasised the importance of a just solution for Palestinian refugees. Professor Johnson clearly does not like the term "right of return" in relation to Palestinian refugees who were expelled from their homes or fled the conflicts between Israel and its Arab neighbours in 1948 and 1967.
I wonder, however, if he has the same problems with the right of return which the state of Israel guarantees for Jewish people, some of whose ancestors may have fled conflicts in the Middle East thousands of years before. Of course the refugee question raises difficult issues, but recognition of Palestinian refugee rights does not mean a "Jew free" West Bank and Gaza, as Professor Johnson provocatively claims, or that Israeli Jews would cease to have anything other than full citizenship of Israel. And none of us can run away from the fact that there are international obligations here, most notably in UN Resolution 194.
Like it or not, the reality is that tackling the refugee issue is going to have to be an essential part of any sustainable peace between Israel and the Palestinians, just as acceptance of Israel's right to live in peace and security has to be part of any such settlement.
We can all write articles about people saying things we don't like at Party Conference fringe meetings. Some of us who heard the speech of the new Israeli Ambassador to a Labour Friends of Israel reception on the Tuesday night of Labour's conference would probably not have regarded it as a model of diplomacy, understanding or forward thinking either. Ultimately, though, being upset about such things doesn't get anyone anywhere.
Towards the end of his article, Professor Johnson seems to calm down and approvingly quotes former Middle East Shadow Minister Stephen Twigg's advocacy of "working alongside Israel and the Palestinian people to support the realisation of two states, based on the 1967 borders". I agree.
The existing international recognition of Israel as a full member of the UN is not an impediment to that process. Neither would a similar recognition of Palestine. Let's do it.
Richard Burden MP is Chair of the Britain-Palestine All Party Parliamentary Group. He is also Vice Chair of Labour Friends of Palestine and the Middle East and writes in a personal capacity.
More from LabourList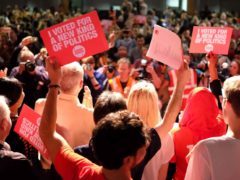 News
Momentum, the grassroots organisation that was born out of Jeremy Corbyn's 2015 leadership campaign, has launched an all-member…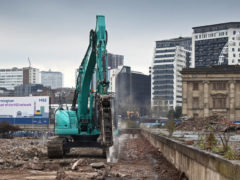 Comment
Doom-mongers and NIMBYs are out in force. Our poor excuse for a Prime Minister, Boris 'piffle' Johnson, has…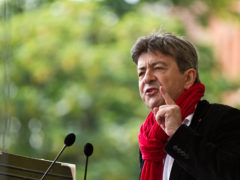 Comment
A recent LabourList article suggested that we in the Labour Party have much to learn from Jean-Luc Mélenchon,…