By Mark Ferguson / @markfergusonuk
And…breathe…
Well that was certainly an interesting twenty four hours. This morning we were saying goodbye to John Healey and John Denham as the rumours about shadow cabinet changes started to gather pace, but we weren't expecting to hear the full reshuffle until later today. As if so often the case though, things didn't transpire that way.
You can see the full shadow cabinet here. But how did Ed Miliband do? We've divided the shadow cabinet changes into four groups. The untouchables, the newcomers, the switchers, and the returners…
The untouchables
We said before the reshuffle that there were three absolute untouchables in the shadow cabinet based on their popularity with the party and their name recognition – Ed Balls, Yvette Cooper and Andy Burnham. We can probably now add Sadiq Khan (Ed's close friend) and Douglas Alexander to that list. The assumption is that Burnham asked to be moved into the health role – having held the post in government. None of them have been demoted, and none of them look likely to be in future. Burnham's change of role means he may be forced to adopt different positions to those he took in government, which may take some finessing of message.
The newcomers
What most people are excited about (if that's the rigjt word) is the number of 2010 MPs who have completed a meteoric rise to the shadow cabinet. Chuka Umunna is the obvious example – from Ed's PPS to working in the BIS team to shadowing BIS in less than a year. He's such a widely discussed talent – especially as a media performer – he was almost overlooked in some of the pre reshuffle speculation. Now he needs to step up his game and match the hype quickly. Now he has the promotion, he's no longer "the next big thing" – he needs to become an actual big thing.
Rachel Reeves has also been widely tipped to get a shadow economy brief since entering parliament. She's incredibly smart, understands the numbers, and will fit into "Team Balls" well. But she's also incredibly strong willed, and again, a good media performer. Expect to see Reeves on TV alot in the next six months.
Also moving up to the top table – although not technically in the shadow cabinet (yet) are Liz Kendall, Michael Dugher and Emily Thornberry. These are three smart moves by Ed. Liz is an expert in her field and has impressed many in a junior health role. Dugher will be able to rove across government departments and cause nightmares for Tory cabinet members in an attack dog role (as will Tom Watson, of which more later). I'm particularly delighted for Emily Thornberry, who I have worked with before. She's a tenacious street fighter, but also has a sharp legal mind which will leave her well prepared for the shadow attorney general role. It's also good to see a 2005 intake MP make the step up too, alongside some of the stars of the new intake.
John Trickett is also a newcomer of sorts, but he's really just expanding a role working on cabinet office issues that he'd held since last year. He's close to Ed though, so what he says is always worth keeping an eye on.
The switchers
Although most of the top roles in the shadow cabinet have stayed the same, there has been a genuine "reshuffling" of the pack amongst some of the less high profile roles. The only members of the shadow cabinet to leave (other than the two Johns) are Meg Hillier, who leaves DECC – replaced by Caroline Flint, who had been tipped to move into the health portfolio. Instead, she has taken what looks like a demotion. Angela Eagle, who was being strongly tipped last night to get her own portfolio, takes on leader of the house, whilst McKechin and Woodward from Scotland and Northern Ireland dropped out (as expected) after making little impact, and are replaced by Margaret Curran and Vernon Coaker.
Elsewhere, contrary to popular opinion, Ivan Lewis didn't drop out of the shadow cabinet, and received a sideways step to DFID. That freed Harriet harman to effectively job swap with Lewis and take on the culture brief. Tessa Jowell has scaled down her role to London and 2012 but remains in the cabinet, after she asked to focus on those issues ahead of London 2012 next year.
The returners
Perhaps the biggest surprise is that Stephen Twigg has been moved to take on the high profile education brief, but it's important to think of Twigg as he really is – an experienced 1997 intake MP, rather than a relative 2010 newcomer. He's considered to be an ardent Blairite, but that doesn't mean that he's not respected across all wings of the party on education. Expect aspiration to play a big role in his work – he wrote on that for LabourList earlier this week, perhaps with the Education brief in mind.
It's also great to see Tom Watson returning to the top table. Like Dugher, there will be few members of the cabinet who will want to face the man who took on Murdoch and won. I'd expect him to be an outlier for Ed in the media, as well as fulfilling a similar attack role against the Tories to his Tory opposition number. Crucially, Watson will also play a role in campaigns. He's already the leader's representative on the NEC, and his close relationship with both Miliband and the new General Secretary Iain McNicol should help ensure that Team Miliband and Victoria Street are working hand in glove.
In short, this was a smart reshuffle for Miliband – a good mix of fresh blood and experienced performers, a bit of star quality and an injection of experience. Now Miliband has chosen his own cabinet, with few restrictions, he'll be expecting them to take the fight to the Tories. But ahead of Cameron's reshuffle, the ball is firmly in the PM's court.
More from LabourList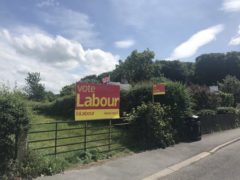 Comment
One thing that seems conspicuous by its absence is any analysis of the recent local government elections at…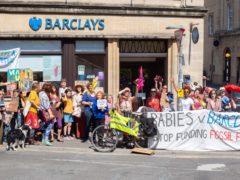 Comment
When the UN Intergovernmental Panel on Climate Change report was released last year, telling the world that we…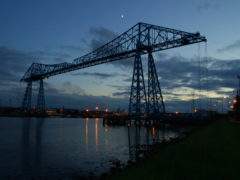 Comment
On Thursday 2nd May, Middlesbrough, an industrial town in the North East, returned an independent mayor – a…