As next week's G20 meeting in Cannes grows near, the prospects for a new "Robin Hood" or financial transactions (FTT) tax is growing. Significant voices such as George Soros, Paul Krugman, Joe Stiglitz and Jeffrey Sachs have expressed their support, and Microsoft's Bill Gates is the latest to argue for the plan.
It is not a new idea. John Maynard Keynes was pressing for an American version 75 years ago and James Tobin proposed a levy on currency transactions 40 years ago. Labour put the proposal on the global agenda when Gordon Brown raised the issue at the G20 summit in 2009. Even George Osborne has had to begrudgingly admit that he has nothing against an FTT "in principle".
But the British government is letting the side down. Despite George Osborne's warm words, the reality is that Britain's Chancellor has effectively ruled out British participation – even before the G20 has even considered the proposal. George Osborne is wrong to imply that he will not press the issue because other major countries remain opposed. He needs to think again.
Our starting point is the proposal Labour put forward in 2009 that all countries agree to work together to establish a tax of a fraction of one percent which could be levied on financial transactions, millions of which happen every day in the City. This would be a tax on the kind of speculative trading carried out by many banks and financial institutions who did the best out of the economy before the global financial crisis and who were bailed out by millions of ordinary tax payers after it.
Labour wants to see a Financial Transaction Tax but one that is implemented with the widest possible international agreement. Evidence from Sweden and elsewhere suggests that a single country levying a tax such as this on its own may risk losing business abroad. This is why concerted efforts are needed to broker a deal where any FTT applies in all of the world's big financial centres, all of whom have much to gain from a new and reliable revenue stream to support jobs, growth and the developing world. The European Commission's proposals in September for an EU Financial Transaction Tax fall short of the mark, not least because money raised would be used to simply top up the EU budget.
Whilst there are real barriers to winning this debate on the international stage there is also a real window of opportunity right now to do so. But by suggesting he thinks unanimous agreement at the G20 is not "terribly likely", George Osborne seems willing to let the matter rest there, giving the impression there is no point even arguing for it.
This weak and defeatist attitude is an abdication of leadership, and a total abandonment of the gains made for this cause at the G20 meeting in 2009. Waiting for unanimity before even engaging with the issue means giving a veto to those who have vested interests in killing off the idea, or letting those with very different goals for the idea than the many millions of campaigners around the world set the terms of debate and potentially make it harder for Britain ever to join a scheme.
The time has come for Britain to step-up and show the leadership needed to broker a better deal, by being open to the idea that it is possible to win the argument for a different approach. That is why Labour is calling on the government to engage internationally, before we lose the chance to make a change which could make a real difference to the task of rebuilding a strong prosperous and fair global economy following the global financial crisis.
The current game in town is the proposal which France, Germany, the EU Commission and other key G20 nations are pushing for a Financial Transactions tax which would apply only in those countries which wanted to participate – letting those who are currently opposed stay out.
There are real risks with this approach. But because George Osborne is refusing to even discuss this proposal, the UK now risks being condemned to a spectator's role and we will get the worst of both worlds. It will be harder for Britain to join an FTT in future because we have let others set the rules, and other countries which need persuading of the case for an FTT will go unchallenged.
There is a real battle to be fought not simply against the defenders of the status quo. Real leadership is necessary right now, yet David Cameron and George Osborne risk choosing a passive role and losing control of this agenda. What a great missed opportunity that would be.
Chris Leslie is the Shadow Financial Secretary to the Treasury
More from LabourList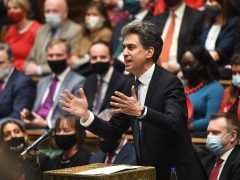 News
Ed Miliband has demanded that Liz Truss and Rishi Sunak end the "appalling vacuum of leadership" as households…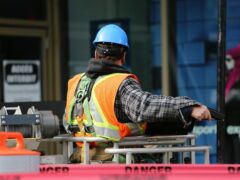 Comment
"If you try to underpay you just get annihilated in the comments. You have to delete the post"…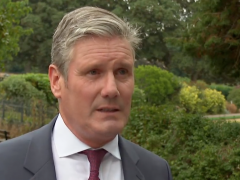 Video
Keir Starmer has said people he has spoken to are "very, very pleased" with Labour's proposal to freeze…