Those on the left have long presumed that there was more to life than the simple maximisation of a country's gross domestic product (GDP). Over forty years ago, Robert Kennedy shortly before he died observed that it 'measures everything except that which makes life worthwhile'. More recently, President Sarkozy of France criticised the tendency of governments 'to make a fetish out of GDP', and kicked off a global initiative to discuss other things governments should seek to maximise. The problem, however, has always been that nobody can agree with precision what else is important. Around the world, groups of experts and interest groups propose alternative measures of success, be it openness, greenness, or investability, without great traction. Back at home the government has proposed looking at fluffy concepts of wellbeing, without saying much about how it could be measured or what the policy implications might be.
With my Demos hat on, we have been spending much of the last year trying to make a science out of this conundrum, the results of which are published today (Good Growth: a Demos and PwC report on economic wellbeing). Specifically, we have devised a new statistical market research technique to ask the public what they value in the various aspects of their economic lives and asked them to make trade-offs between them. The results are quite stark. Even in these straightened times, the public only attach an importance of around a third of the total to jobs and income, and the qualitative work makes it clear that what really matters to people is the ability to pay bills, rather than the absolute level of income.
Health comes out very clearly as an economic issue, despite our attempts to exclude it; people are very clear that without health, their ability to earn an income and so pay their bills is constrained. Shorter working hours are important and even more so when forced to make a choice – indeed people on average would pay around £20 per week for each additional hour spent away from work according to our modelling. A positive but lesser value is also attached to saving for the future, better housing, a fairer distribution between rich and poor, the environment, sectoral balance and transport.
Of course it is far easier to achieve change when the economy is growing. Child poverty is a disgrace and nobody enjoys the fear of potentially losing your livelihood in uncertain economic times. But for political parties that feel vulnerable on the economy – as we are now, and depending on how things go, the Tories may well soon be – what better place to start than what the public is saying they want to see?
Prioritise transport and housing infrastructure and the building of assets for the future, accept the importance of fairness but as secondary to issues of general affordability which depends on local factors and housing. Be radical on workplace structures: our pamphlet suggests for example that it could be the norm to advertise vacancies as part-time. Shifting to part-time as a norm could have made a big difference to the recent shedding of public sector jobs for example. But most of all, start by listening to what people are saying they are worrying about in their economic lives, and fix that, rather than being content with convoluted high-level notions of what the experts say make up economic success.
Good Growth: a Demos and PwC report on economic wellbeing by John Hawskworth, Nick C Jones and Kitty Ussher is published on Tuesday 15 November 2011 by Demos and is available for free on www.demos.co.uk
More from LabourList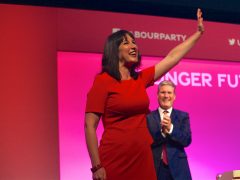 Comment
The Conservative leadership contest has shown the Tories' traditionally reckless and dishonest approach to the public finances. It…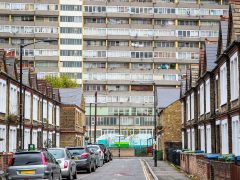 Comment
Whilst there has been much talk about the 'cost-of-living crisis' one of its key components, rent, has yet…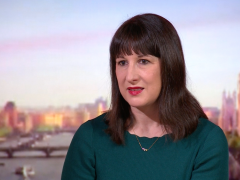 News
Rachel Reeves has warned that "people are worried sick about how they'll pay their bills and do their…