The end-of-day adjournment debate in the Commons is normally a calm half hour in an empty Chamber, confined to the MP who raises their chosen topic and the Minister who responds.
The other day was different. More than two dozen 2010 Tories baying behind the MP Aidan Burley as he led an all-out attack on trade unions.
Not an attack on party funding or the freedom to strike or even employment rights, all of which are in the Tories' firing line. But an attack on the most basic and benign feature of trade union work – the day-to-day support for staff at work by their colleagues who volunteer to act as union representatives.
There are around 200,000 people who are prepared to help their work colleagues by giving advice, formally representing them in grievance and disciplinary hearings and negotiating with managers. Many also have more specialist recognised roles improving workplace health and safety, training, equality and even environmental standards. This is often demanding and difficult work.
Most union reps in both public and private sectors rightly receive paid time off to carry out these duties. But many devote a large amount of their own time too. A recent government survey found reps in the public sector contribute up to 100,000 unpaid hours of their own time each week, and TUC data shows 1 in 6 union reps say less than a quarter of the time they spend on union duties is paid by their employer.
These are the unsung heroes of Britain's volunteering tradition. The workplace wing of the Prime Minister's Big Society. They support their work colleagues and they save millions for employers and the Exchequer because they reduce working days lost to injury and illness, reduce employment tribunal cases, improve take-up of training and improve productivity. The CBI know this and say "Union reps constitute a major resource … we believe that modern representatives have a lot to give to their fellow employees and to the organisations that employ them".
The ignorance on display in this debate from Tory MPs was both woeful and wilful. Detailing the work of union learning reps, Burley asked "is not all that the job of the human resources department?" before asserting that government support for learning reps means "a huge amount of money is freed up …that unions can use on political campaigns".
But union reps were not just misunderstood, they were grotesquely misrepresented by Burley: "In simple terms, the taxpayer is directly funding those organising strikes and chaos, and also indirectly funding the Labour Party".
In opposition the Tories used other organisations as out-riders to create public rows, and they used extreme examples to define a general problem. Some are still using these tactics in government.
This attack was based on data from the Tax Payers' Alliance, and the work of thousands of public sector union reps was condemned by the one case of a union rep paid by the NHS who ran a private health consultancy on the side.
The past master of these tactics in opposition was Eric Pickles. He's the present master in Government too. He has described the work of the union rep as a "non-job". And during the debate he slipped into the chamber, standing at the side of the Speaker's chair.
Anti-Europe and anti-unions. These new Tory MPs are playing old '80s political tunes. There's a common view that such throw-back politics on Europe may cause Cameron problems within the Conservative party but real change is unlikely this side of the Election.
The attack on unions is different.
Tory MPs are demanding an end to full-time union work in the public sector, an end to any employer costs for reps and an end to the modest funds supporting union learning and modernisation. Cameron can't – yet – concede much on Europe but he can on unions. So Tory Ministers are set to consult on cutting back paid time off for union work and ending the role of full time union rep – legal rights that have been in place for nearly 40 years.
The Tories aim to throttle trade unions at their roots in the workplace. Unions rely on a sense of solidarity and service for volunteer reps to help their work colleagues, especially with the trends towards individual representation and smaller workplaces. No union can survive if all support and services for members must be provided by full time union paid officials.
At this time of intensifying insecurity on jobs, pensions, reorganisation and workplace protections employees and employers alike need more reps not fewer; and those reps need more support not less.
This atypical adjournment debate was a wake-up call – workplace reps need wider public recognition, not political condemnation.
More from LabourList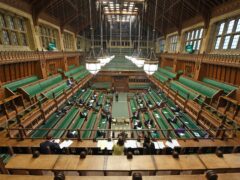 News
An amendment to the domestic abuse bill that would have introduced a register of serial perpetrators has been…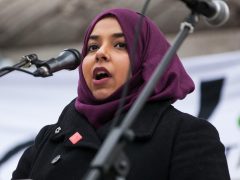 Comment
The 'no recourse to public funds' condition imposed on those subject to immigration control means that migrant victims…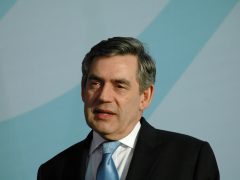 News
Gordon Brown has joined more than 170 other former heads of state and government and Nobel laureates in…