Next year marks the twentieth anniversary of the 'Earth Summit' in Rio de Janeiro, the United Nations (UN) international summit which put man-made climate change at the top of the global political agenda for the first time. The Earth Summit led to the Kyoto Protocol in 1997, which was signed by the then Labour government.
During the 13 years of Labour Government that followed, the urgent need to tackle climate change remained our priority.
In Government Labour led the way on the international stage. We were the first nation to put climate change at the heart of the G8 and to call a UN Security Council meeting on climate change.
And domestically, we passed the Climate Change Act – a world first, legally binding the UK government to reduce carbon emissions by a third by 2020 and by 80% by 2050.
We doubled renewable energy generation, established Britain as a world leader in offshore wind capacity and invested in R&D for wave and tidal.
Now, in opposition, we must centre on the mission to combat climate change, reaching out to activists, especially young people, and highlighting the failure of the Conservative-led government to capitalise on Labour's green legacy.
Despite pledging to be the 'greenest government ever', David Cameron has left a trail of broken promises and his out of touch cabinet is deeply divided over climate change.
The lack of action has already seen Britain drop out of the global top ten for investment in low carbon technology and we are at risk of losing out on the industries that should be coming to this country are now going overseas because this govt has no plan for jobs and growth.
To win the public's support on tackling climate change, they have to know there is fairness in the way energy is priced and sold. This Government has failed to stand up to vested interests in the energy market, and the public will pay the price this winter.
As well as taking action at home to create jobs and lower bills, we also need an international agreement on reducing carbon emissions to safeguard the future of our planet.
There are alarming signs that the effects of global warming are already underway. Storms, floods, and droughts are happening more often and are more extreme. Arctic summer sea ice is melting even faster than previously predicted.
On November 28th, countries from around the globe will join a United Nations meeting in Durban, South Africa, to work towards a new international deal to limit greenhouse gas emissions.
At the conference world leaders need to take bold steps to combat climate change, protect our planet and lift millions out of poverty.
We can only make progress on climate change if people call for action. The action we need won't happen unless we demand it.
That's why today, along with Shadow Secretary of State Caroline Flint, I'm launching Labour's Climate Change Pledge campaign.
We are calling on David Cameron and his Government to start leading a government that is serious about tackling climate change, both at home and abroad.
Seizing the opportunity to build a low carbon economy; pushing for a second period of the Kyoto Protocol as a way of working towards a global deal to reduce greenhouse gas emissions and delivering on climate finance to help the world's poorer countries adapt to the effects of climate change.
For too long, successive international negotiations have failed to deliver the action needed to meet the size of this challenge. This needs to change and Britain must be at the forefront of the task.
You can help by calling for decisive action. Sign up to Labour's climate change pledge at www.campaignengineroom.org/climatechange and publicise the campaign on twitter using the hashtag #climatepledge.
More from LabourList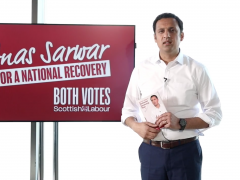 News
Scottish Labour leader Anas Sarwar has warned the 'Progressive Britain' conference today that his party's performance on May…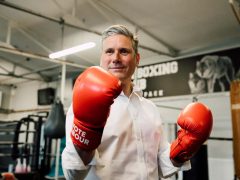 News
Keir Starmer has declared that Labour must "change our party to change Britain" and made the case that…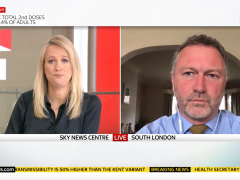 Video
Sophy Ridge on Sunday Shadow Communities and Local Government Secretary Steve Reed backed the easing of Covid restrictions…