Today sees Britain face the biggest day of industrial action for a generation. Up to two million workers – from teachers, to nurses, to border control staff – are set to walk out on the TUC's 'day of action'. No one relishes strike action, least of all those who will lose a day's pay over it. Yet in the face of drastic cuts to their pensions, public sector workers are right to strike.
The extent to which today's young people will be hit by the pension changes has gone almost unnoticed. By taking action union members are not only fighting for their own pensions, they are fighting for the future pensions of the next generation as well. Young people across the country are getting involved this today to stand with public sector workers against an unfair and unjustified pension shake-up which will make millions worse off in retirement.
The devastating impact of these changes to current workers in the public sector has been widely covered. Workers are being forced to pay more, work longer, and get less. The fact that it is today's young people who will be hit as well has been lost. The changes to public sector pensions sit alongside the scrapping of the EMA and the trebling of tuition fees as part of an assault on the future prospects of Britain's young people.
The school-kids of today are tomorrow's dinner ladies, librarians and nurses. They will soon be the backbone of our economy and will be the ones supporting today's workers through retirement. Yet it is my generation which is being hit the hardest by a cocktail of measures with public sector pension changes a crucial part of the mix.
Of course many people will choose to work in the public sector out of a sense of service, wanting to fill essential positions in society such as teachers, librarians and nurses. Yet it should also be financially attractive to school leavers and graduates to do so. Considering the incredible service they provide, teachers, nurses, refuse collectors are hopelessly underpaid.
Nearly a quarter of British workers being paid less than £7 an hour can be found in the public sector. With public sector wages being frozen whilst inflation erodes spending power at a rate of 5%, workers in the public sector are facing a real terms pay cut. But in spite of these issues, public sector workers have always been able to look forward to a good pension in retirement, and rightly so.
Yet the 3.2% rise in contributions, the raising of the retirement age and the switch from RPI to CPI will make the prospect of a comfortable pension to fall back on a thing of the past. It is true that many private sector workers do not enjoy pensions of the same quality as workers in the public sector. But surely we should be levelling up instead of using that as a justification for slashing public sector pensions. Cutting the pension of a nurse isn't going to boost the pension of an accountant. Moreover, it will create a race to the bottom.
So with such a bleak outlook, where is the incentive for young people to work in the public sector? Fully aware that public sector pay is worse than equivalent pay in the private sector, and no longer having the security of a good pension in retirement, who'd want to be a public sector worker? Seeing present workers have their contracts torn up half way through their careers by an unscrupulous government is going to lead to a generation totally insecure about their pension prospects and distrustful of the worth of the promises made on entering employment.
The government has proposed that workers within 10 years of retirement will not be affected. But millions of young people yet to enter the jobs market will. These young people don't have a say at present, because they are the workers of tomorrow and not today. But today is the opportunity for young people to make their voices heard, and join the fight for public sector pensions.
More from LabourList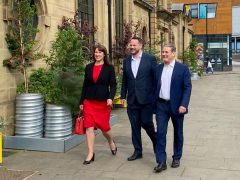 News
Keir Starmer has told LabourList that the candidate selection process in Wakefield was "handled well" following accusations from…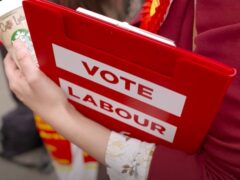 News
National executive committee (NEC) members are set to agree measures to deal with local Labour groups that have…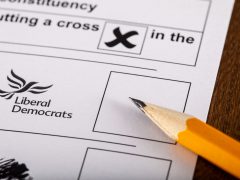 News
Keir Starmer has denied telling Labour frontbenchers not to campaign in the Tiverton and Honiton by-election following claims…