In policy terms, Labour is facing its biggest challenge for a political generation.  In order to respond to the ongoing economic crisis and the resultant constraints on public spending (not to mention the Arab Spring, the aftermath of the summer riots, the question of Scottish independence, a crisis of confidence in the media, and any number of other issues that in 'normal times' would take top billing) the party must re-examine many of the assumptions which have underpinned policy in recent years.  Opposition also requires a very different approach to policy than government – a transition that Labour has not yet completed.
For these, and other, reasons it is clear that there is an urgent need for brave and innovative policies if Labour is to present a credible alternative to the Government which remains true to Labour values.
It's all too easy to leap from this starting point to a substantive (and very interesting) discussion of policy itself (What to do about the deficit? How to regulate the markets to maximise economic and social benefit?), but it's worth taking a step back and first considering how Labour makes policy.
It is not enough for Labour policy-making to come up with the right answers to the big questions.  Effective Labour policy-making also needs to secure broad public support, help to build Labour as a mass political movement, and be accountable to Labour's grassroots.
This means that Labour's policy can't be made by the party leadership acting alone.  Nor is it enough for it to be based solely on the work of experts, think tanks and researchers (important though that work is).  Labour needs to develop new ways to engage members, affiliates, supporters, and the wider public in its policy-making – if we are serious about being a party that represents the many not the few, it's not good enough for policy to be made by a professional policy elite.
But too often, this challenge has been set up as if 'good' policy-making that comes up with the 'right' answers is inevitably in tension with accountable policy-making that draws from a wider base.  There is often a sense in the Labour Party that, while it might be a noble aim, it just isn't possible to make effective policy 'from the bottom up'.
In fact, new ways of inspiring, designing, testing and implementing policy could make Labour's policy-making more, not less, effective – both in terms of coming up with the 'right' answers, and in terms of securing the broad public support necessary to make it stick.
For example, Labour could, and should, draw on the tremendous expertise of its members, affiliates and supporters – the local knowledge and community links of councillors and local parties, the sectoral expertise of union members, the public service experience of many labour supporters.  Broad-based networks that capitalise on this expertise could help Labour develop better policy, and help avoid the problems that can befall policies designed at the centre without reference to realities on the ground.  New ways of engaging with party members via the NPF and Conference could help to ensure that grassroots Labour campaigners are passionate about the policies that Labour presents to the country in election manifestos.
The task of party reform cannot be separated from the process of developing Labour's new ideas and policies – a party that empowers and engages with a strengthened membership and supporter base will make better policy, and only a party that is open to 'bottom up' policy making will be better able to engage and empower its members and supporters.  It's time to have a conversation about the 'hows' as well as the 'whats' of Labour policy-making.
Sarah Mulley is a founding member of Labour Values – she writes in a personal capacity
More from LabourList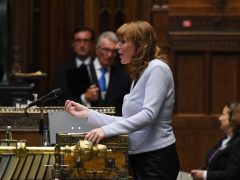 News
Angela Rayner has said Boris Johnson was either "negligent or complicit" over the sexual misconduct allegations made against…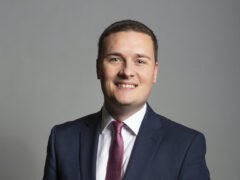 Comment
This weekend, I marched through the streets of Tredegar to celebrate the memory of Nye Bevan. It was…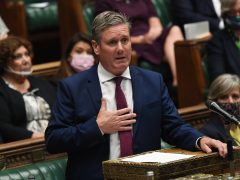 Daily email
"It's realistic." That was Emily Thornberry's assessment of Keir Starmer's announcement yesterday that a Labour government would not seek to…