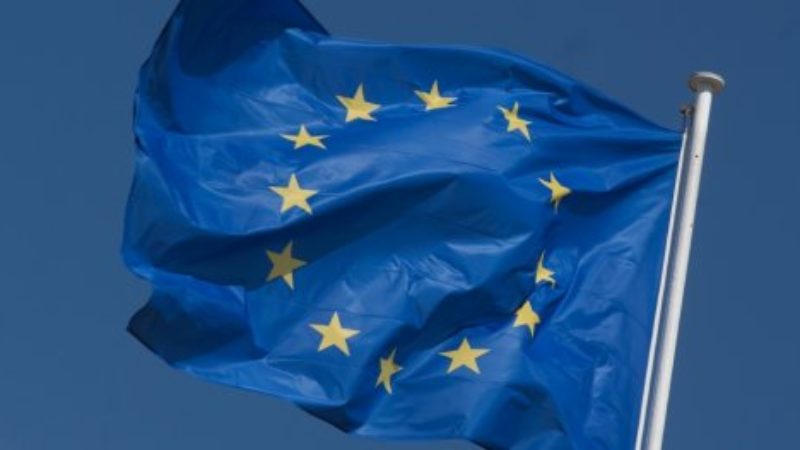 Why should Labour Europhiles support the People's Pledge, the campaign for an EU referendum? Isn't the demand for a referendum synonymous with the demands of the Tory hard right, those who want to leave the EU? Well, no. There are plenty of good reasons why Labour Europhiles should support a referendum.
Strategically, Britain would disappear between the cracks of the massive global blocks of the USA, China, Russia, Brazil, India, and Europe itself if we were ever rash enough to leave it. Economically, it would be madness to turn our backs on a €10 trillion market with 500 million people in it. Environmentally, effective action against climate change is only possible in supranational collaboration. Politically, we have enjoyed peace in Western Europe for nearly 70 years and our ever-closer union makes the biggest contribution to that peace. The key to our future success is to hug the Germans and French close, in the room negotiating our future, not outside ear pressed to the door where Cameron's recent arrogant and incompetent posturing has forced us.
Coverage of Europe for the last 20 years has been dominated by the Eurosceptic right. It has created a false sense of grievance about our lot while the case for Europe has barely been put; no-one felt the need. It has been near universally accepted that the benefits greatly outweighed any burden. Until now. With a genuine Eurosceptic in No10, albeit one constrained by the Liberals, the threat of separationism is mounting. It is not made any easier by the rise of Alex Salmond's Scottish separatism.
The objective of the People's Pledge is to secure a referendum of the people to decide whether the United Kingdom should remain a member of the European Union. A referendum will require a Referendum Act; that will require a government Bill which, to succeed on an issue as momentous as this, will require a fair degree of confidence that the issue can be multi-partisan.
Our task, therefore, is to rise above all the politics with this clean, simple message: "whatever your politics, whatever you think of Europe, whatever you think our relationship with our fellow European nations is to be, the British people should decide, for themselves, what that is."
The People's Pledge will employ a twin track strategy of collateral, mutually assisting strands. The first strand is a high-level Westminster-based endorsement campaign, already underway, to build a coalition of credibility across the political parties and across the Euro spectrum. 64 Members of Parliament are signed up already. I expect the centre of gravity, currently clearly Eurosceptic, to move as more and more pro-Europe MPs come out for a referendum.
Our second track is a grassroots campaign to persuade people in massed numbers to sign the People's Pledge. So far, nationally, they number about 90,000. That is a very good start given we have barely begun and provides a ready activist base and many fundraising opportunities.
In order for public pressure for a referendum to have a meaningful effect in manifestos and candidate lists at the next election, we need to create a groundswell so that the number of signatories grows exponentially.
Politicians are much more likely to come out in support of a referendum if they feel a groundswell of people signing the Pledge; potential signatories are more likely to sign the more politicians they see with whom they identify among the ranks of People's Pledge supporters.
Today, we start the largest-ever ground campaign for an EU referendum. We will start by holding a first local referendum in one carefully chosen constituency now, followed by a further 10 later this year and then, a further 100 in 2013.
To ensure full independence Electoral Reform Services Ltd will administer the referendums by full postal ballot. In this way, the electors themselves can pressure Members of Parliament, their local challengers and all their political parties for a referendum in the next parliament.
Polls will close for that first referendum at 5pm on Thursday 5 April 2012 as the climax of a full by-election style campaign. It will involve a high visibility local shop front headquarters, door-to-door canvassing, posters and other external media, several leaflet drops, street stalls, public meetings and other events.
The first constituency will be chosen next week from a shortlist of 13: Belfast East, Bolton West, Carlshalton and Wallington, Corby, Easington, Eastleigh, Gower, Halifax, Ipswich, Newcastle-under-Lyme, Thurrock, Torridge and West Devon, Western Isles.
Selection for the next Ten will be in late May or June for a polling day in the Autumn. The Ten will be a mixture of Tory, Liberal and Labour seats with different parties in the challenging position and again having regard to geography and the politics of both the sitting MP and the challengers.
I believe that these first 11 results will give us substantial clout in our lobbying at Westminster. That will make for a very interesting winter as we prepare for the next 100 referendums in 2013.
The last reason for a Labour Europhile to support a referendum is highly political: Cameron is pulled between the Liberals in his coalition and his Tory Eurosceptic right. Labour coming out now for a referendum in the next parliament would rip him down the middle.
So, sign up now for a referendum on our membership of the EU at www.peoplespledge.org.
Ian McKenzie is the Director of Communications for People's Pledge
More from LabourList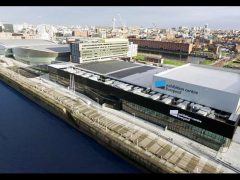 Uncategorized
Help us help you at conference Labour conference is just around the corner, and the LabourList team are…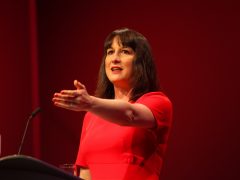 Comment
On August 25th, Colne Valley Constituency Labour Party agreed to send the following motion forward to national conference:…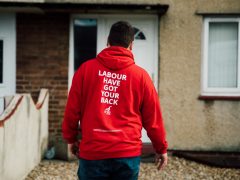 Comment
At a time when technology is transforming every aspect of our lives, politics turns out to be no…