As part of the groundwork for his 'Big Society', we have got used to David Cameron singing the praises of charities and voluntary organisations. For him they're not the third sector, but the 'first sector'.
We have also got used to his Government trying to heap responsibilities for running public services onto them, whilst at the same time slashing the funding that they need to survive.
The awfully titled Legal Aid, Sentencing and Punishment of Offenders Bill, due to be debated in the Lords tomorrow, is no exception. The very charities that the Government wants to see do more will lose funding as a result of changes to those who are eligible for legal aid. We agree savings need to be made. Indeed we had started that process. But we disagree fundamentally with the route chosen by this Government.
Currently legal aid is available to assist individuals with a range of welfare benefit issues, including navigating complex welfare benefit administration and appealing against inaccurate benefit decisions. Such advice can be crucial in determining the outcome of appeals, and is provided in 135,000 welfare benefits cases per year. Strikingly, 67% of social welfare law advice is provided by charities.
The Government's proposals will remove welfare benefit cases from legal aid eligibility. This means that individuals who need advice (not representation) to assist them in appealing inaccurate welfare decisions will be denied this help. Amongst those hit by these proposals will be over 78,000 disabled people who received legal aid to this end last year.
The impact on such groups of people will be staggering, denying people access to justice and pushing already vulnerable groups further into poverty.
However, the impact that the changes will have on charities and voluntary groups will be equally as dramatic. In total, £80.5m of funding for legal aid work will be lost, with the Legal Action Group estimating that around £50m of this money is currently paid to not-for-profit organisations. This will amount to a 77% loss of the legal aid funding received by not for profit providers, such as Law Centres, the Citizens Advice Bureau and other independent advice agencies.
It is far from clear how the Government expects charities and voluntary groups to continue to provide expert advice and assistance with such a dramatic cut in their funding. The viability and sustainability of many such organisations will be placed under threat, with the Citizens Advice Bureau estimating a reduction of legal aid income from £25.7m to £5.4m. In fact in a survey of CAB centres, over half said that the changes to legal aid would pose a real risk to the continuation of their service.
Few will disagree that further reform of the legal aid system is needed and that the legal aid budget would have had to bear its share of deficit reduction. But the Government's proposals are counter-productive and short-termist; social welfare legal aid actually saves more money than it costs because many of these problems will escalate, resulting in a greater cost to the taxpayer further down the line.
It's also clear that the government's decision to cut the deficit too far and too fast will leave many charities facing a huge loss of income at a time when the numbers of vulnerable people needing help is set to increase dramatically.
The disability charity Scope, in conjunction with the Justice for All coalition of charities, is campaigning for the Government to recognise the widespread concern about the far reaching effects of the Bill, including the reality facing charities and voluntary groups. We know that Cameron's Big Society is no more than a failed advertising slogan, but it's still not too late for the Government to listen to these serious concerns and decide instead to protect charities, the voluntary sector, and most importantly those vulnerable members of our society who rely on their services.
Gareth Thomas MP is the Shadow Minister for Civil Society 
More from LabourList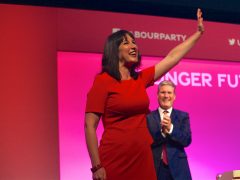 Comment
The Conservative leadership contest has shown the Tories' traditionally reckless and dishonest approach to the public finances. It…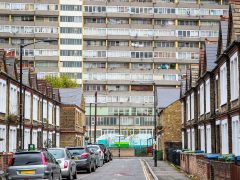 Comment
Whilst there has been much talk about the 'cost-of-living crisis' one of its key components, rent, has yet…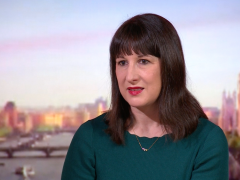 News
Rachel Reeves has warned that "people are worried sick about how they'll pay their bills and do their…