Over the past year the growing problem of unpaid internships has gained an increasingly public profile. Efforts by campaigning groups such as Intern Aware, Internocracy and Graduate Fog have shown the scale of unpaid internships in a range of professions such as media, fashion, law and politics. Far too many employers are using unpaid interns, and there is a concern that in some cases companies are using interns as a form of cheap labour.
Internships have developed in the UK as a grey area between volunteering and paid work. Recent cases have seen former interns manage to claim back the National Minimum Wage if they can prove they were legally entitled to be paid as a worker; however these remain very much the exception, and the wider problem needs to be addressed. Work experience is fantastic for young people, but there is a point at which people are just being asked to work indefinitely for free, and this is wrong.
From my experience – and I have spoken to a number of both paid and unpaid interns in Parliament – interns are often integral parts of the offices that they work in. They have set tasks and responsibilities, are often left alone in charge of an office and an MP, and – in some extreme cases – are even responsible for interviewing and hiring other interns. It cannot be right that we pretend people in this situation do not deserve to be paid.
At the moment a number of people are frozen out from interning in London. I remember discussing this problem with Ben Cooper, a young man from Devon who worked on Oona King's Mayoral campaign. He was then offered the chance to intern in London, but couldn't afford to live and work in London for free so had to turn it down. It's people like Ben that deserve more opportunities to achieve their goals.
Last year I launched the Speaker's Parliamentary Placements scheme to give ordinary people from working class backgrounds the chance to undertake paid internships in Parliament. This is a good start – and I think it is important for Parliament to lead by example on this issue – but action needs to be taken on a much larger scale if we are to phase out unpaid internships.
Internships should be about creating opportunities for people of all backgrounds – giving them the chance to spend time learning how a business works, experience of the workplace environment, and time to develop their skills and confidence before applying for jobs. Many interns go on to work for the very companies they interned for, and this on-the-job training is extremely valuable for both businesses and interns.
With the employment crisis there is increasing pressure on the government to consider schemes that get people into work. We all know that businesses are struggling for cash at the moment, so there has to be an incentive for them to take people on. Many businesses take on unpaid interns because of the costs of employing someone – particularly during times when money is tight.
There are currently too many incentives for businesses not to pay interns – like the lax enforcement of National Minimum Wage legislation by HMRC. Unpaid internships are becoming legitimised, and unless this problem is tackled soon it will become irreversible.
That's not of course to say that all internships are bad. Some businesses such as KPMG and RBS have fantastic internship schemes, and we need to showcase examples of good practice to drive behavioural change; businesses must be encouraged to pay their interns. Instead of claiming that the problem of unpaid internships can be dealt with by the proper enforcement of the NMW the government should be considering what positive steps  it can take to legitimise good internships.
At the moment the Government is paying people not to work, through the payment of JSA. Wouldn't it be much better for the government to work with businesses and instead use that money to help to pay people to work as interns and develop their skills? It would also be significantly more effective than the work programme as money would be transferred from the government directly to employers.
By getting people into work not only does the government reduce spending on benefits, but it also gains revenue from NI contributions – both employee and employer – as well as receiving income tax. The total cost of savings and additional income are a considerable sum, and this money could be used as a contribution towards paying interns, with the remainder to be funded by businesses.
My proposal is that the government creates a partnership with businesses to launch a national scheme of paid internships. Each business that chose to participate would pay an intern the National Minimum Wage or the London Living Wage. In return, they would receive a grant from the government equivalent to the combined cost of the savings made and revenue received by the Government for getting a person into work; JSA payments saved plus taxes received.
This would typically mean that the government would be contributing between 35-40% of the cost of a paid intern for a business. In reality, net government expenditure wouldn't be affected with the exception of administration costs, but instead of paying people not to work they would be giving people the opportunity to intern and get paid for it. Of course safeguards would be put in place to make sure businesses do not rely on government funding to employ staff – a threshold for the number of staff needed per intern would have to be established. Each internship would also be time-limited to a maximum of a year.
For any intern on such a scheme the benefits for their future would be enormous. In recognition of the support that such an internship scheme would receive I think it is important that any such interns are given a mechanism to give something back. Therefore I would propose that anyone accepted on a paid internship through such a scheme be asked to serve as a mentor the following year. This will mean that placements in future years will be able to ask their predecessor for advice and support over the course of their placement.
This policy proposal is a simple, workable solution to a growing problem that helps government get people into work, businesses train people for the future, and gives participants the chance to develop their skills for the workplace. It will also demonstrate that asking people to work for free is wrong, and should not be acceptable. I look forward to developing this proposal in the coming months, and urging the government to act to create fairer internships.
Hazel Blears is the Labour MP for Salford
More from LabourList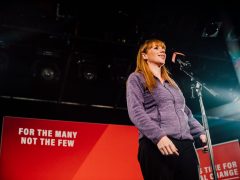 News
Labour's deputy leader Angela Rayner has launched a series of councillor training sessions with the aim of boosting…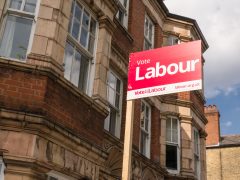 News
Submissions closed at 5pm today for those wanting to respond to the call for evidence put out by…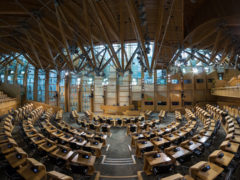 News
Scottish Labour has confirmed that it will be seeking support from other parties and tabling a motion of…