Jemima Khan's interview with Boris Johnson for this week's New Statesman is subtly devastating. The incumbent Tory Mayor is evasive, tetchy and unable to convey basic facts.
But buried in that interview is an attack on Irish Londoners that symbolises his arrogant out-of-touch style. Jemima Khan reports:
"I'll tell you what makes me angry – lefty crap," [Boris Johnson] thunders in response. Like? "Well, like spending £20,000 on a dinner at the Dorchester for Sinn Féin!"
This is a reference to Ken Livingstone's long-standing support for the Irish community in London. But it is a disgraceful insult based on contempt and ignorance.
Boris' lazy and stupid remark is utterly factually wrong. The fact is the annual St Patrick's Day event he refers to was a self-financing community event attended by a wide range of Irish actors, politicians from many parties, community figures and celebrities, including Bob Geldof, the Irish Ambassador, Dermot O'Leary, Richard Corrigan, and Pauline McLynn. It did not cost the taxpayer £20,000 and it was not a Sinn Féin event.
Let's be clear here. The current Mayor is calling a mainstream, cross-party, self-funding Irish community event 'lefty crap.' Why single out an annual celebration of the large and important Irish community in London? It's the same old story, bigotry based on ignorance.
When Boris Johnson cancelled the Annual St Patrick's Day dinner in 2009 there was widespread disbelief. His remarks this week reveal what really lay behind that decision.
Many Londoners will be disturbed by the Mayor of London's contemptuous remarks about a community which contributes so much to our capital city. And it's not just the Mayor who expresses such distasteful sentiments about the Irish community – Deputy Mayor Richard Barnes made similar unpleasant comments about Irish builders at a Transport Committee last July.
Yesterday, Ken Livingstone was monstered by Tories for a comment which was in fact supportive of the advance of lesbian and gay people through the main political parties, not an attack. That, taken with Ken's record in fighting for LGBT equality when it was deeply unpopular and often difficult to do so, ought to be the end of it.
But the faux outrage of yesterday is unlikely to be followed by real outrage from Tories about a real attack on an Irish community event.
With regard to his comments today Boris Johnson has no positive record with Irish London to fall back on. He deserves no mercy from the hundreds of thousands of voters of Irish origin in London, and his remarks deserve wide circulation as an indication of just how disgraceful and out of touch his Tory administration is.
Christine Quigley is a Labour candidate for the London Assembly list
More from LabourList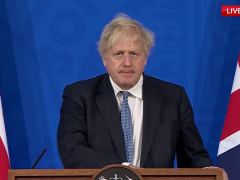 News
Three in five people feel that Boris Johnson should resign following the publication of findings relating to the…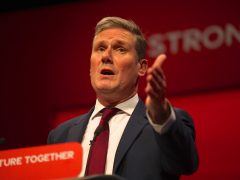 Comment
Below is the full text of the speech delivered by Keir Starmer in response to a statement from…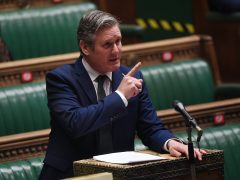 News
Keir Starmer has told Boris Johnson that "the game is up" and urged Conservative backbenchers to remove the…