The notion that Ken Livingstone has anything to apologise for when it comes to gay rights is so laughable that it's a shame to waste time on it. Suffice to say that the person who set up the UK's first Partnership Register in 2001 (paving the way for the 2004 Civil Partnership Act), ran high profile projects targeting anti-homophobic bullying in London schools and banned ads for holiday resorts that discriminated against lesbian and gay people (forcing them to change their policies) makes for a somewhat unlikely perpetrator of anti-gay hatred.
Perhaps it was a different Ken Livingstone whose GLC published "Changing the world: a London charter for lesbian & gay rights"? Or maybe Ken Livingstone has a thirty year history of being on the right side of history when it comes to equal rights. Like Chris Bryant, I'm sickened by the faux-outrage.
That the Tory Party are so keen to go on the attack over perceived homophobia only serves to highlight the successes of gay rights champions like Ken Livingstone. This, let us not forget, was once the party of section 28 (opposed by Livingstone) and prominent Tories have consistently opposed civil partnerships, gay adoption equalising the age of consent and gay marriage. Perhaps the most important blog post written by anyone of any party this week was by ConHome's Tim Montgomerie, who argued in favour of gay marriage from a conservative perspective. That would not have been possible with pioneers like Ken Livingstone. Instead of lambasting him, Tories should be thanking him for sticking with the fight for gay rights when so many within their party were shamefully opposing gay equality.
Ken's language was – at worst – inelegant. But if we are going to make wild and unwarranted assertions about the mayoral candidates based on their inelegant language then this contest is going to get rather dull rather quickly. And if we must talk of such matters, Ken was nowhere near as inelegant as Boris Johnson, who once made the following statement on gay marriage:
"If gay marriage was OK – and I was uncertain on the issue – then I saw no reason in principle why a union should not be consecrated between three men, as well as two men; or indeed three men and a dog."
You'll remember the outrage from that remark, right? Tory MPs calling for Boris to apologise? I'm sure it happened, but I must have missed the precise moment when that happened. Otherwise you might say the Tory Party was "riddled" with hypocrisy…
Ken is many things, and like us all, he has flaws – but he patently doesn't have a homophobic bone in his body. Those throwing rocks at him today should be aware of the glass based dwellings in which many of them reside. If you're going to attack Ken, at least make it credible. And not hypocritical. And if possible not laugh out loud ridiculous and ahistorical. Please.
More from LabourList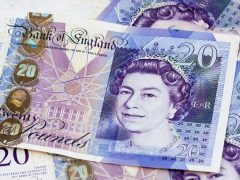 Comment
As the cost-of-living crisis bites, Labour needs long-term structural answers to growing inequality. Basic income provides such an…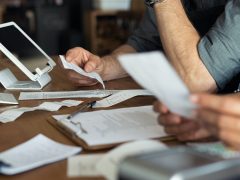 News
Half of 'Red Wall' voters would be more likely to vote Labour in a future general election if…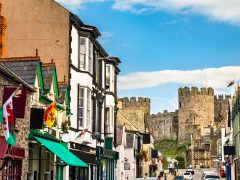 Comment
The headlines are straightforward: Labour gained 68 seats, the Independents gained six seats, the Lib Dems gained ten…