The process to select candidates for the new Police Crime Commissioners is underway. The Labour Party NEC will be long-listing at the end of February. The Liberal Democrats have, I understand, said that they do not intend to field candidates from a nationally organised position but will offer support to local parties taking the initiative. In the past, the Conservatives have declared that they will be hosting open primaries but no news is yet emerging on when and where these might occur. The plans of other political parties are much less clear.
In recent weeks – and perhaps unsurprisingly – most media discussion about these selection processes has centred on the personalities and 'names' who are counting themselves in or out. Both Michael Crick of Channel 4 and the Police Foundation are keeping a live log of people who have expressed an interest. (See here and here).
I have been watching the formation of this Conservative Party idea for elected police commissioners for some years now and I remain keenly interested in how it is now being enacted on the real electoral stage. However I am disappointed that very little of the debate, so far, has been about the policies that candidates will be competing on. This will change as we approach the election in November, no doubt. But I do urge Labour Party members to start having the debates now.
What policies should we be campaigning on? What discussions might we have on these web pages about such policies? Are any CLPs organising events to focus on this election from both a practical campaigning perspective but also from a policy one as well? The party will agree national policies of course (and some of the emerging findings from the Lord Stevens review will feed into this, I would expect). However, what are the local policing issues for (say) Thames Valley, or South Wales or Suffolk or South Yorkshire for example? It may well be these very issues that will connect with local people and get them out to vote Labour on a dark wintry day in November.
For example, has your local police authority accepted the one off grant from the government to enable them to freeze their council precept this coming year, or not? Given there is no guarantee that this money will be available next year, this could well poleaxe the incoming PCCs and what room for manoeuvre they have around precept that they will be setting. (Of course we can be sure that the Government is not or will not be doling out the grants this year and next with any politics in mind…)
And what of PCCs being empowered to "commission policing services from the chief constable (or other providers)…" [my italics]. Is this in anyway similar to the new GP commissioners being able to purchase health care from any willing provider under the bill currently going through parliament? Is the Police Reform and Social Responsibility Act 2011 a privatiser's charter? Or is this a natural extension of Best Value legislation and supportive of the new PCCs being able to source competitively the best possible policing services? What do you think? What does your CLP think?
What would you want your PCC candidate's position to be on such matters? Is everything up for outsourcing or should there be a thin blue line beyond which the new commissioners should not travel? What principles should govern whether a feature of the police service should be up for competition or not?
As I have indicated, I would urge the party to debate these issues now, in all ways possible. It is my hope and belief that we will win the majority of the PCC positions by dint of our considered Labour policies and our set of credible candidates.
More from LabourList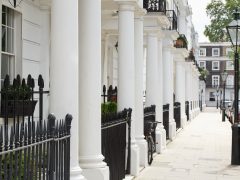 Comment
If you fancy a look at how the other half live, just take a stroll down Phillimore Gardens,…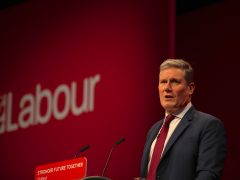 Comment
In 1997, Tony Blair swept to victory on a wave of optimism, declaring: "A new dawn has broken,…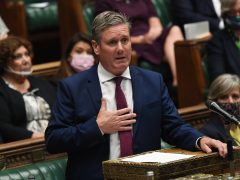 News
Keir Starmer's personal net approval ratings in the 'Red Wall' have fallen to its lowest level since September,…