In spite of the disproportionate impact of the coalition's deficit reduction plan on women, polls show their votes are beginning to swing back to the Conservatives. Labour must offer women a society in which gender justice is a guiding principle.
Would the economic crisis have happened if women had had a greater share of boardroom power? There is a growing consensus that we would make better economic and political decisions as a nation if women and men made a more equal contribution. There is a longstanding power imbalance between genders in the access to and accountability for resources, the consequence of which affects all of us. So, in the debate about how we bring about a fairer capitalism, the question of gender justice needs to be paramount.
Women's position in the economy is becoming a renewed cause for concern. Unemployment amongst women has soared to 1.09 million under this government – the highest level since 1988. Men and women make up similar proportions of businesses as a whole, but women fall behind when it comes to positions in management. The proportion of women in managerial and senior positions rose by 4.5% between 2001 and 2010 to reach 35.5%. This steady but unspectacular rise masks differences between industries. For example, women remain poorly represented in production industries (12.3%), whereas female corporate managers fare better (31.4%).
This debate is also now taking a greater political dimension, but there is a paradox we must address: although women are suffering hardest under this government, there are signs that the women's vote, having moved over to Labour after the 2010 election, is beginning to slide back to the Conservatives.
This seems counter-intuitive given the clear negative impact of the first 18 months of this government on women and families. A recent Institute for Fiscal Studies report stated that "not only do families face a challenging 2012, but looking further ahead we see evidence of more financial strain to come. This research confirms that families with children are shouldering a disproportionate burden." The report shows that the government's decisions, on average, weaken the incentive for those with children to undertake paid work. A report by Gingerbread in October 2011 found that parents on low incomes are now paying 50% more towards childcare. The government's cut in tax credit support – from 80% to 70% of eligible childcare costs – has made it harder to access affordable childcare. And a recent IPPR report stated that the 'maternal penalty' – the gap between the female employment rate and the maternal employment rate – is higher inUKthan in any other OECD country.
In which case, how do we explain the tentative move back to the Conservatives by women? It seems likely that it's a response to the government having recently –  belatedly – started to focus on women's votes, after Labour won the argument that women were bearing the brunt of policies to reduce the deficit. Labour voices (notably Vera Baird and the Women's Parliamentary Labour Party) are continuing their critique of the coalition, highlighting the impact on women's safety and other areas of the coalition's cuts strategy. The government is weakening support for women's services at the same time as we are seeing increasing incidences of rape and violence against women in theUK– leading to waiting lists for rape counselling services and other support as local organisations seek to gain clarity on funding.
But in order to regain the substantial lead amongst women's votes it once had, Labour now has to go further. Labour's record on supporting women's progress is second to none: Labour market expert David Coats recently pointed out the minimum wage closed the pay gap at the lower end of pay; flexibility of working life has made it easier to balance work and family; and maternity and paternity leave helped extend women's job tenures.
However what Labour needs is a new offer for women, which must have its roots in a new and thorough analysis of how men and women's lives are changing. We need to understand how this might vary within different communities and by class. On this I think there is some common ground with 'Blue Labour' thinkers which has emerged from a series of joint Fabian Women's Network and Blue Labour seminars looking at changing gender roles, including how men's lives have changed to generate a fresh perspective on improving the lives of women.
A new offer for women also needs a new view of how we deliver services that help enhance women's political, social and economic lives and access to power in the workplace, community and boardroom. A new analysis of how we support childcare needs to be part of that offer. This is not only about social justice but economic progress. We will not get greater economic growth without the contribution of women's labour.
Ivana Bartoletti wrote recently for LabourList that the Labour party ought to shape a new deal with women by setting out how gender justice can be achieved in tough economic times. Gender justice is not an appendix to the broad agenda of fairness, but the needs to be a guiding principlefor change – including reforming the welfare state and making choices in public spending.
Seema Malhotra is the Labour MP for Feltham and Heston
This is an essay from the latest Fabian Society pamphlet "The Economic Alternative", posted here as part of our "Economic Alternative Day". You can download the pamphlet in full here.
More from LabourList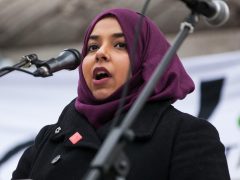 News
Poplar and Limehouse Constituency Labour Party (CLP) has voted for a full selection process amid allegations of a…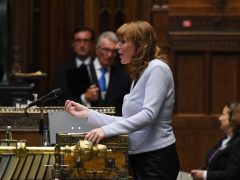 News
Angela Rayner has said Boris Johnson was either "negligent or complicit" over the sexual misconduct allegations made against…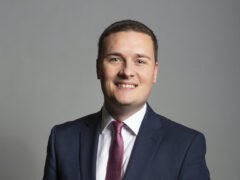 Comment
This weekend, I marched through the streets of Tredegar to celebrate the memory of Nye Bevan. It was…