2.28: Respect 18,341 Labour 8,201 – and on that note. Goodnight.
2.02: The result has been apparent for two hours or more now, but we're still waiting for the results.
00.55: Galloway says Respect will fight all Bradford seats in the May local elections.
00.51: A surprisingly high 50%+ turnout in the election. Eyebrows will certainly be raised at that.
00.50: Galloway interviewed on Sky News appears to lay the blame at the door of Tony Blair for Labour's loss. That seems a stretch.
00.33: George Galloway has claimed victory. I'm hanging on for the final result – but it's all over bar the shouting.
00.26: If the liveblog seems to have gone quiet, that's because there's not much to say, until the final result comes…
00.08: All sorts of rumours now, from Galloway winning 75% of postal votes, to having won 50% or more or the vote. None of them suggest a way back for Labour. It would be foolish to say that Galloway has definitely won – but it's hard to see any other result now.
23.58: Now we're hearing that the Tory vote has "collapsed" – they were on 31% two years ago. it'll be a fraction of that now. Little comfort for Labour people right now though.
23.50: We should have the official turnout figure in 15 minutes.
23.44: Labour MPs appear to have now accepted defeat according to Jon Craig – "Labour MPs now privately predicting Galloway win in Bradford West. "
23.35: According to Helen Pidd of the Guardian on Twitter, Labour's Imran Hussain is "getting thrashed by galloway in his own ward, Toller." Meanwhile Britain Votes suggest that Galloway has a 2:1 advantage. This count only seems to be heading one way – and it's a very, very bad one for Labour.
23.23: We need to bear in mind that Respect do well on postal votes. Those votes are likely to have been some of those counted first. And counting just started at 11pm, so we shouldn't get too carried away yet. People should bear this in mind before they worry.
23.14: Have just heard from someone in Bradford. "Not good at all" was their message. That sounds very ominous indeed. There's now a very real chance that Labour could lose this by-election.
23.11: It's dangerous to go by Twitter chatter, but there doesn't seem to be much coming out of the Labour Party tonight – activists, MPs or anyone else. Plenty of Galloway supporters and sympathisers emphasising his chances though…
23.00: For those who have asked – we're expecting the result between 1 and 2am. However if turnout is lower than expected (22.55) then that might mean the result comes sooner.
22.55: Local BBC reporter Nick Morris says turnout "very low. Poss low thirties despite great weather today". That's despite reports from Labour people on the ground that turnout for the Labour vote had been quite good (despite "slippage" 22.09). However Morris has also said that Galloway has "noticably large heaps of postal votes". Stand by – it's going to be an interesting night…
22.45: Let us not forget that unfounded rumours have circulated before on by-election nights, especially around postal votes (which no-one ever really knows about for sure) – so take everything you read here (and elsewhere) with a pinch of salt. Until the votes start stacking up on the table that is – then we can start to say that we know for sure…
22.41: While we wait for more news – check out some of this absolutely delightful campaigning from Galloway….
22.36: Most of the news tonight will be about Labour, and probably about how well (or otherwise) George Galloway performs too. But look beyond that, the Tories were 5,000 votes behind Labour in 2010 – has this week hurt them in the kind of Northern seat they need to target for an overall majority?
22.33: Sky News's Jon Craig predicts the following "Labour win, George Galloway 2nd, Tories pushed into 3rd place after fuel blunders." Not sure if that's based on info from the ground, but it tallies with what I've heard.
22.20: Whilst Labour people have been pounding the streets and knocking on doors today, George Galloway adopted a somewhat different strategy – according to this video posted earlier by a Respect supporter.
22.12: I should stress of course that postal vote info (22.02) is all rumours – obviously postal vote count is secret, despite attempts by all parties to guess how things are going.
22.09: As for the reaction on the doorstep, the Labour vote seems to have been holding up, but there appears to have been some "slippage" to Respect in majority Muslim areas. In other parts of the constituency, turnout is high, and Labour's vote appears strong.
22.02: I asked yesterday if Labour could lose Bradford West (although I said that such a result was unlikely). The reaction from the ground has been mixed so far, but still seems positive for Labour. However I'm hearing recently that postal votes were "50/50". If that's true, the whole result will come down to turnout on the day…
22.00: Polls Bradfford West, and we're beginning our by-election liveblog, taking you through the night and the result early tomorrow morning. We're anticipating a final result between 1 and 2pm.
More from LabourList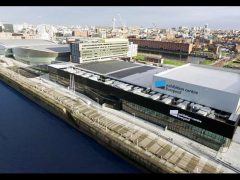 Uncategorized
Help us help you at conference Labour conference is just around the corner, and the LabourList team are…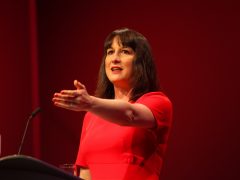 Comment
On August 25th, Colne Valley Constituency Labour Party agreed to send the following motion forward to national conference:…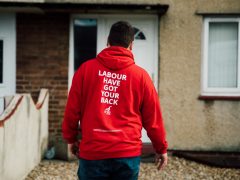 Comment
At a time when technology is transforming every aspect of our lives, politics turns out to be no…