Update: I've had word from the ground this evening that goes against what I was told earlier this week. I'm now hearing that turnout is "unlikely to be a problem" at least in terms of what is normal for a by-election. In terms of the Labour vote, it seems to be holding up well on the doorstep (as I said below), whereas the Tory vote appears to be collapsing. Galloway could well finish second, but that's likely to be because the Tory vote has dropped off.
———
Bradford West has a Labour majority of 5,763, but there's growing concern that the "safe" seat could be under threat tomorrow, despite being held by Labour since 1974. Crucial to the final result is turnout. That's the case in all by-elections, but in Bradford West that's going to be particularly important. A Labour Party source told me earlier this week that "We are worried about turnout". No-one seems to be preparing for a comfortable win, as has been the case with previous by-elections.
Another reason for concern – especially if turnout is low – is George Galloway. After all he has won a "safe" Labour seat with a significant Muslim population before – and he's trying to repeat the trick in Yorkshire. As the Guardian reported yesterday:
"To New Labour, Galloway is the bogeyman. But to young Asians such as Yasser Hussein, a Bradford student who had been a fan since watching a YouTube clip of Galloway savaging the US senate in 2005 over the Iraq war, he is simply a "legend" and "the only politician who tells the truth". In the student union, one woman squeals when she has her picture taken with him. Cherifa Baazis, the university's Muslim faith adviser, tells him he appeared to her in a dream: an omen. Yes, she said, he had her vote."
The Galloway effect has led to odds on the Respect candidate being slashed, before later being suspended. Ladbrokes have said that a Galloway win would mean their "biggest by-election payout in history".
It's not all doom and gloom though, and Labour are still considered the favourites for the seat. Imran Hussain appears to be a strong and popular candidate with the electorate, and the same Labour source who was concerned about turnout also told me that "things are going well on the ground" – something which is backed up by local activists. It's believed that a significant amount of voter ID work was done in advance of outgoing MP Marsha Singh's resignation, giving Labour something of a head start. However other activists speak of a constituency party that has not functioned as it should in recent years…
Regardless of the mitigating circumstances, Labour needs a win tomorrow. Anything else would be disastrous for the party – and for Ed Miliband especially – heading into recess. Yes, Labour could lose this seat tomorrow, but for the leadership, such a result must remain unlikely, and for now, unthinkable.
(If you want to campaign in Bradford West, the details for the campaign centre are here.)
More from LabourList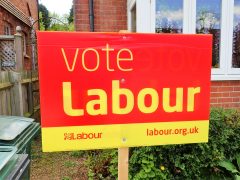 Comment
Rishi Sunak announcing a windfall tax on oil and gas firms this week is a clear vindication for…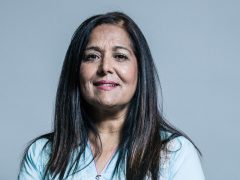 Comment
Boris Johnson's Conservative Party won a mandate to 'level up' the UK at the 2019 general election. The…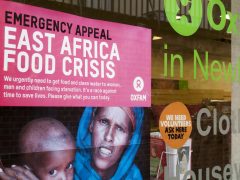 Comment
Someone in East Africa dies of hunger every 48 seconds. This is the result of the imperfect storm…