You can almost set your watch by it. Every few years someone – almost invariably a man – writes an article or blog post attacking Labour's use of All Women Shortlists (AWS) in selecting candidates.
The latest man to make this case is Ben Cobley over at Labour Uncut.
I feel as a male NEC member I have a responsibility to defend a process which is of no personal benefit to me, but has been of great benefit to the Labour Party in making the PLP more representative, talented and attractive to voters.
The flip side of the repetitiveness of this issue being raised is that I can save time by using literally some of the same words I did last time I wrote about this in 2008.
I thought this debate had been settled in the early '90s but it looks from the Twitter reaction to Ben's piece like some colleagues want to reopen it.
I think it might have made their case look better if the people making it were not all men. It always leaves a bit of a whiff of self interest.
There's a legitimate debate to be had about whether my predecessors on the Labour NEC's Organisation Sub Committee over-did their interpretation of the rules around which seats should have an All-Women Shortlist (AWS) for their selection in the run-up to 2010.
The debate is slightly academic this time as the need for maximum flexibility to find berths for MPs whose seats disappear in the boundary review means that there will be no AWS applied in notionally Labour-held seats, with proportionately more in target marginals.
If it was a "normal" round of selections without these huge boundary changes, I think that the Party should ensure a national level of 50% AWS in vacant Labour seats and aim for a level of 50% AWS in each individual region where this doesn't affect the national total. In the run up to 2010 the 50% per region target, because it involves rounding up on small numbers of vacant seats per region (i.e. 1 of 1 or 2 of 3 vacancies must be AWS) meant that the national total was distorted. There was also some micro implementation going on around specific boroughs or counties e.g. there are 3 Labour seats in Anyshire, all of them held by men, so any vacancy in Anyshire must be AWS (even if next
door Upshire and Downshire have plenty of women Labour MPs), which has a distorting effect.
I can't defend anomalies like my predecessors' decisions to make all three seats in Sunderland AWS in the same round of selections. There's no logic to it, or at least none that anyone has been able to convince me of. But it did produce three excellent MPs, so all's well that ends well.
There also needs to be a debate about how allegations of the political use of AWS to block particular candidates or help others can be put to rest and complete transparency ensured, so that the principle is not undermined.
We also need to work out how to address the contentious issue of whether AWS damages the chances of increasing the number of BME candidates.
And we need to ensure consistency in how we consult affected CLPs about their views on whether they should have an AWS.
But the principle needs to be stuck with until we get a PLP that represents the electorate and is at least 50% women. The only proven way to get there is AWS. In years where we have had AWS selections Labour has managed to get lots of women MPs selected and elected. In years where we haven't, the numbers have gone backwards. This is something to be ashamed of. We shouldn't need to force Constituency Labour Parties to pick women candidates but the reality is that left to their own devices, all but the most progressive pick men. Unless you believe women are less capable than men as politicians (which there is no evidence for) the only explanation must be conscious or unconscious discrimination by the format of the selection process itself or by members of what is supposed to be a party of the left.
If this discrimination didn't exist then there would be no need for AWS, but it does, and we as a Party believe in equality, so we must use the only proven tool for tackling this, AWS.
Whilst AWS was unpopular with voters in one high-profile seat where a disgruntled male candidate made an issue of it, Blaenau Gwent in 2005, the net result of AWS, and the thing that only it is proven to deliver, a line-up of candidates with a lot more women in it, is popular with voters and is a major differentiator between us and the Tories and Lib Dems.
I write this as a man who has personally had all the seats near me that I was interested in contesting in selections in the run-up to 2010 declared AWS so I was unable to go for them. But if you are a male candidate who believes in a more representative House of Commons, and a Labour Party whose candidates reflect the electorate, you have to accept someone has to miss the opportunity to run in order to move towards our goal of gender equality in our parliamentary party.
AWS hasn't just delivered a more representative PLP, it has delivered a stronger one, with a new generation of talented women MPs like Rachel Reeves, Gloria De Piero, Stella Creasy, Bridget Phillipson and Luciana Berger all selected through AWS.
As my partner Linda sensitively put it when I moaned a bit about one of the AWS decisions that affected me: "Blokes like you have been in the Commons for hundreds of years, women haven't, get over it!". A little bit of self-sacrifice in the wider interests of the Party and our principle of equality is never a bad thing.
I'd urge men in the Party who complain about AWS to "get over it!" and support the principle of Labour's initiatives for getting talented women into the PLP and their local council.
More from LabourList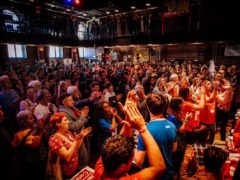 Comment
Labour's parliamentary selection process is under major scrutiny – and for good reason. Across the country, local left-wing…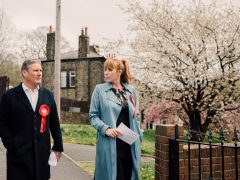 Comment
The last time Labour went from opposition to power in 1997, we were able to harness a wave…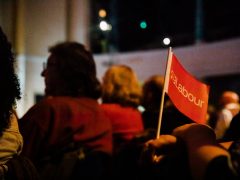 News
The local selection committee in Uxbridge and South Ruislip has been disbanded with "immediate effect" and the results…