So after a fairly disastrous budget and a Tory donations scandal, Labour's poll lead is looking both bigger and more secure. It's a verifiable budget bounce. And with more bad headlines for Cameron this morning, Tory attack lines on Labour and the unions aren't cutting through (yet) to the front pages.
And that's before a copy of the NHS risk register was leaked or the budget tax break for non-doms came to light.
But rather than rest on our laurels as we head into a parliamentary recess (and why do the Tories also get embroiled in these scandals just before a recess, eh?) Labour must take this opportunity to be big and bold.
We must accept, if we are being at all honest and realistic, that any polling bump that Labour has received is due almost entirely to a negative reaction to the Tories, rather than a positive reaction to us. We barely have any policies to speak of – how could it be otherwise? We have not, as yet, provided anyone with a compelling argument for why Labour should win the next election.
Reminding everyone that the Tories and their yellow friends are making a mess of things doesn't count.
I agree in part with what Sunny Hundal has said this morning – Ed needs a big, bold policy statement that shows what he's for (although I disagree some of the specific proposals that Sunny suggests). Not least because Labour canvassers are "naked on the doorstep" at the moment. The last thing Ed needs is to be looking to is Polly Toynbee's "advisory council of far-sighted thinkers" to conjure up another meta narrative for Ed. We're drowning in those at the moment (Squeezed Middle. Predatory Capitalism). We have enough wonks on the good ship Miliband, and more than enough intellectual theorising about the rough contours of what a better Britain might look like. What we really need are some policies – a big statement that will resonate (or be heard at all) outside of the Westminster Village. Ed should follow the central thrust of Toynbee's message – "Be Bold". Then maybe we can start turning this soft anti-Tory lead into a hard pro-Labour one.
If we can do that, then it might be, to recycle an old phrase – Game On.
More from LabourList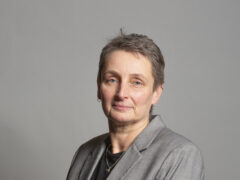 News
Kate Osborne, the left-wing Labour MP for Jarrow first elected in 2019, has revealed that she was issued…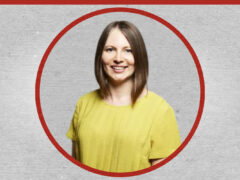 Comment
Leader's report The pre-conference leader's report is traditionally brief. Keir spent the summer on visits around the country.…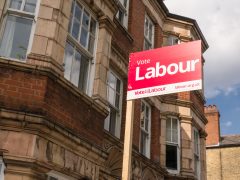 News
Labour's ruling national executive committee (NEC) has passed the rule changes that were legally mandated by the Equality…