After the shock of last week's by-election spanking in Bradford, eyes within the party have begun to look – with no little trepidation – to the future, and the capacity for such an outcome to be repeated. The question on everyone's lips is – could there be another Bradford West?
Normally such concerns about by-elections would be easy to brush under the carpet, but as Labour MPs line up to stand as Mayors and PPCs, we're looking at a glut of by-elections in Labour held seats on November 15th. Or as one shadow cabinet member told me last week, voters hate by-elections "and we're about to inflict a load of unnecessary ones on them".
So where does the potential for disaster lie? Manchester Central is a by-election that we know for sure is happening. On paper it's safe, but in the febrile atmosphere of last Friday even that was being spoken of in sombre tones. Surely a loss there is unthinkable – yet I said that about Bradford West just 8 days ago. Nothing is being taken for granted now.
Yet the by-elections that the party machine really fears are in Birmingham. Two sitting Labour MPs are amongst the leading candidates to be the first mayor of the second city. Doughty street fighter Gisela Stuart retained her Edgbaston seat against the odds in 2010, defying a national swing to win through a combination of independence, hard work and organisational prowess (her organiser Caroline Badley is amongst the most highly respected in the party). Stuart's seat is one the party are rightly concerned about, but more for the potential for it to slip into Tory hands than any fear of a Bradford West Mark II.
That honour is reserved for Birmingham Hodge Hill – Liam Byrne's seat.
Ethnically diverse (and with a bad natured by-election still lingering in the memory), it's a seat some Labour strategists fear the party would be vulnerable in were there a by-election – especially with Galloway Party chair and former Birmingham councillor Salma Yaqoob as a potential candidate. There aren't many Galloways, the media chirpily proclaimed last week, but in Birmingham especially, she could be one.
If Byrne is selected as the party's candidate for Mayor, the party could do with learning the mistakes of the 2004 by-election that first brought Byrne into parliament, as well as last week's debacle. Eight years ago he was elected with a majority of only 460 in what should have been a "safe seat". Turnout was poor, the electorate were turned off, and Labour snuck in under the wire. The campaign was about turning out motivated Labour voters amidst a poor turnout overall. Back then there was a protest vote surge for the Lib Dems. Right now, it's a campaign that if repeated would be ripe for a "Bradford West-ing".
So with the party approaching by-elections in Manchester, Hodge Hill or elsewhere in November, the machine must of course learn the lessons of Bradford West. But in turn it should also learn the lessons of Hodge Hill 2004. That kind of "race to the bottom" campaign only works if the threat comes exclusively from mainstream Westminster parties. As we learned to our cost last week, that isn't always going to be the case. In future, we need to be brave enough to be positive, and engage with the electorate on their terms – or there'll be more Friday morning by-election headaches to come.
More from LabourList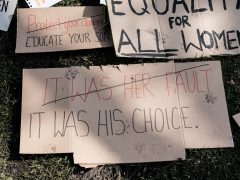 News
Exclusive new polling by Savanta ComRes for LabourList has revealed that UK adults are supportive of the move…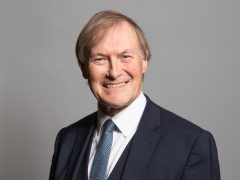 News
Sir David Amess, the 69-year-old Conservative MP for Southend West, has died after being stabbed several times at…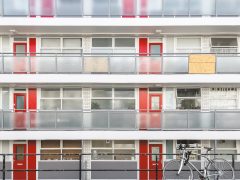 Comment
The housing crisis is one of the biggest challenges faced by this country, threatening wellbeing and prosperity. Around…