Today is International Workers' Memorial Day and around the world bereaved families, workers, trade unionists and campaigners, will come together to remember those who have died tragically and to renew calls for increased safety in the workplace.
Construction is the most dangerous industry in the UK. Last year 50 workers lost their lives on building sites – a rise of nearly a quarter since 2010. Given this ever present danger it's vital that we have strong Health and Safety laws to protect workers and to punish negligent employers who ignore these regulations.
Yet shockingly there are construction companies not only ignoring the law but exploiting legal loopholes to avoid punishment when they get caught. I was first alerted to this issue by UCATT (The Union of Construction, Allied Trades and Technicians), following a death on a building site in my constituency in 2007. The death occurred when a crane carrying steel columns collapsed and struck a worker, killing him.
Following this tragic event the Health and Safety Executive (HSE) conducted an investigation into his employers and found that "a series of health and safety warnings and procedures were ignored. The crane was simply not capable of lifting the steel column, when it was nearly 18 metres away, without it being overloaded."
However, shortly before the case came to trial the company he worked for went into administration. This was despite the fact that dividends and director salaries of over £200,000 had been paid out in each of the three financial years prior to the court case.
Yet, even with the clear breach of the law, at the trial the judge stated that he was unable to impose the appropriate fine of £300,000 because the company was in administration. Instead he was only able to issue a fine of £4,500.
The company has since been bought out by two of its directors and is now operating under an almost identical name, owned by the same people.
Unfortunately, this is not an isolated incident and there is evidence of several companies around the country engaging in a similar practice. It's wrong that any employer who breaks the law can walk away without being properly punished.
That's why back in February I tabled a Ten Minute Rule Bill in Parliament to close this loophole and ensure that any company which ignores the law and puts its employees in danger is brought to justice.
The law as it stands gives the HSE numerous powers to carry out investigations and enquiries where they consider there may have been a breach of health and safety regulations. However, it is clear that these powers are severely limited if a company enters administration before an investigation is concluded and a trial has taken place.
I'm proposing that the law be changed and the HSE is given the powers to freeze part or all of a company's assets during an investigation following an accident or death in the workplace. This would allow companies to continue trading but prevent them from going into voluntary administration in the hope of avoiding proper punishment. It's a small change but one that would make a big difference to the families of those killed at work.
My bill was due to get its second reading in the House of Commons yesterday, but like most Ten Minute Rule Bills a lack of parliamentary time means that the bill won't be debated in this session and will drop off when Parliament prorogues for the forthcoming Queen's Speech. I'm looking at ways to bring it back in the next session.
On Workers' Memorial Day we remember the dead, but fight for the living. My bill may have dropped but the campaign will go on. In the coming weeks, months and years, I'll be campaigning alongside workers, Trade Unions and others to make sure that our workplaces are safe, employees are protected, and future tragedies are prevented.
Luciana Berger is Labour & Co-operative MP for Liverpool Wavertree and Shadow Minister for Climate Change
More from LabourList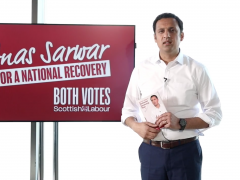 News
Scottish Labour leader Anas Sarwar has warned the 'Progressive Britain' conference today that his party's performance on May…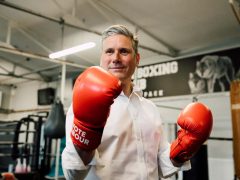 News
Keir Starmer has declared that Labour must "change our party to change Britain" and made the case that…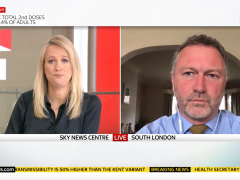 Video
Sophy Ridge on Sunday Shadow Communities and Local Government Secretary Steve Reed backed the easing of Covid restrictions…