The Bradford West result has got me thinking about policies and campaign strategy and tactics. I suspect I am not alone in thinking lots about all this. But the point of this article is not to rake over the coals again – many others with good on-the-ground knowledge are doing it so very eloquently. This is an article about the future.
As people will know from my past articles, I have been seeking to boost interest and commitment to the forthcoming (near) national election on November 15th this year. On that date, everyone living in England and Wales outside London will have the chance to vote for their local Police and Crime Commissioner (PCC). It is going to be a major test for Labour and all the other political parties. We need to win as many of the PCC positions as possible as they will exert huge political power over large dollops of resources. Moreover, these are positions that will have a great deal of public profile.
It will be the PCCs who will decide whether the police service heads in the same direction as our beloved NHS: into a scary future when core (not just back office) functions are outsourced to private profit making organisations. Perhaps we will one day think of 'Police Costables' rather than constables. The Tory and LibDem privateers will delight in getting their controlling hands on the police budgets.
But there are other important reasons why these elections will be some of the most important for us in a long while.
Policing and community safety affects everybody. But it does affect some people more. Young people especially, are not only more likely to be victims of crime but are probably also more likely to come into street contact with the police than older people. The PCC election provides us with a significant opportunity to work and campaign with young people on an issue they are likely to have more of a 'connection' with.
And there are other groups of people who may be more interested in this election due to their experience of crime, violence, the fear of crime and anti-social behaviour. If we are to have any chance of winning more than the PCC elections which we may 'expect' to win (although after Bradford, dare we say that of anywhere?), our campaigns must reach out and listen to a very broad range of people. These might be people not on the electoral roll (and how do we get them on it?) and/or disaffected from politics and the democratic process.
We do have a very good story to tell: we left office with less crime than when the Labour government was elected in 1997. We know about being tough on crime and the causes of crime. But many people are highly suspicious of whether politicians really care about crime and anti-social behaviour. And some, perhaps many too, remain deeply suspicious of the police and the overall criminal justice system. The recent report on preventing riots (After the riots: The final report of the Riots Communities and Victims Panel) has much to say about the relationship between the police and the communities they work for. Among many points it says loudly and clearly:
The key to avoiding future riots is to have communities that work… where the police and the public work together to support the maintenance of law and order
Our narrative on tackling the causes of riots, holding the police to account and having adequate resources to deal with rioting (should it occur) is very strong – far stronger than the Tories resorting to Victorian rhetoric and the need for better parenting (while they slash Sure Start centres).
In summary, the PCC elections give us the challenge and opportunity to listen to and learn from people who may feel very marginalised and excluded. And we will need to have the national and local policies that resonate with all people (not just the mainstream or swing voters or even just the squeezed middle). It will be our job to show that only Labour PCCs will make everyone's voices heard when holding the Chief Constables to account – especially the voices that are often not heard as much.
More from LabourList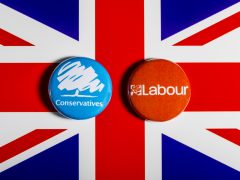 Comment
If you listen to some commentators, you'd think Labour are now destined to be the largest party in…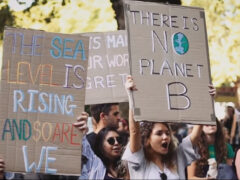 Comment
If the past two years have taught us anything, it is that there is still a lot of…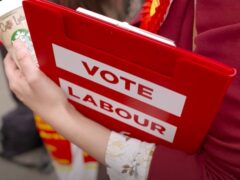 News
Aspiring Labour MPs can now apply for selection in all remaining seats without prospective parliamentary candidates, with the…