This week Ed Miliband will conduct a reshuffle. It could happen as early as today. In less than two years as Labour leader it will be his fourth attempt at choosing his shadow cabinet (his first selection, post-Johnson resignation and post-conference 2011 being the others). It's only just over six months since the Labour leader last shuffled his pack.
Some of those closest to Miliband are urging him to make big, bold changes.
Others are urging caution, this time.
The cautious are right. There will be a time for Miliband to swing the axe – but not yet.
There are many reasons the modern political leader conducts a reshuffle. To promote up and coming talent, to reward loyalists, punish opponents and to allow those who have come to the end of their front bench lives to retire gracefully. With the exception of the latter (Peter Hain in this case) few of the other reasons apply. Labour's team already includes two of the most talented members of the 2010 intake in the shape of Umunna and Reeves (both, incidentally, Ed loyalists), and those who would talk down the Labour leader are few and far between. That's not to say that the anti-Ed briefings have stopped – but they've lost much of their initial bile.
"Shadow Cabinet sources" are being reined it, it seems.
The other reason why a Labour leader might change his top team is the amorphous and often poorly defined "refresh". Some MPs don't suit being in the shadow cabinet. Some fail to inspire. Others just plain fail. But with most of Miliband's team still adapting to roles they were given only recently, it's too soon to say (for most at least) whether they are successes or failures. That's not to say that there isn't dead wood. There certainly is. There are some branches of Miliband's shadow Cabinet tree that are ripe for pruning, and others that may never bear fruit. But to do so now would only risk adding policy disarray to policy vacuum at a time when stability and consistency is what is required.
And whilst a "show of strength" is all well and good – defenestrated shadow cabinet chaff can grow into rebellious backbench wheat. Ask Liam Fox.
So Ed should give the majority of his team another 5/6 months in their current roles at the very least. Give them a conference. Give them an opportunity to show him what they are really about. If they fail, there are no shortage of talented MPs waiting on the rung below the shadow cabinet snapping at their heels. For a start we could do with more women in the shadow cabinet – promoting Lisa Nandy, Stella Creasy or Chi Onwurah from the 2010 intake would be a handy way of rectifying that.
Their chance will come. But probably not this time. For once let me say, don't be bold Ed, be cautious. People need stability. Government needs stability. So if you want to seize the moment, seize it by looking like a government. A strong, stable, firm, experienced and knowledgeable government.
More from LabourList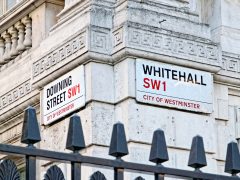 Comment
New governments need to make a splash, to make changes, to make their mark. The first 100 days…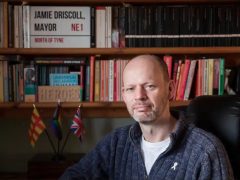 News
The Labour mayor for the North of Tyne region Jamie Driscoll has been blocked by the party from…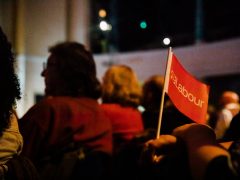 News
Labour Party membership has fallen by almost 170,000 since 2018 and by approximately 19,000 since last summer, despite…