Mark Ferguson was quick off the mark with his post profiling candidates who could be in the running to be Labour's candidate for Mayor in 2016. The problem is that before we ask who the candidate should be, we need to ask how to position such an individual between now and 2016 so as to have the best chance of winning back the mayorship. Labour did not ask this question in 2008 because of Ken Livingstone's ever-dominant presence. With Ken off the scene some deeper thinking is needed.
As underlined in Claire Coldbreath's excellent piece about Ken at Liberal Conspiracy, the ideal Labour candidate needs to be able to speak for Labour in London, to speak for London. A leader for Labour in London if you like, in terms of policy but also a candidate whose name can be associated in the media with Labour's answers to the many challenges facing the city. This person must be the go-to person for comment on Labour's policies for London over the next four years.
The problem with most of the candidates Mark has profiled is that they all have other tasks other than to speak for Labour in London. Three are MPs (including a member of the Shadow Cabinet) and one is a Council leader. Oona King could develop her profile from within the Lords, but there she does not have a hand on any lever of power in London politics. Is that really the place from which to organise opposition to Boris Johnson?
The place from which Labour's policies for London as a whole (and opposition to Boris Johnson) must emerge is within the Greater London Assembly where Labour has the biggest representation of any party ever with 12 seats (results here). While the powers of the Assembly to control the Mayor are limited, it nevertheless offers the best place for London-wide thinking for Labour.
Yet with Len Duvall as leader of Labour's AMs, Val Shawcross as Ken's chosen candidate for Deputy Mayor this year, and Jennette Arnold having recently boosted her profile as Chair of the Assembly, there is currently no preeminent character among Labour's AMs. In the short term to scrutinise Boris, and longer term as a preeminent London politician with the chance to run for Mayor, Labour needs one preeminent figure to emerge within the GLA, and soon.
[Declaration of interest: I am the webmanager of the GLA Labour Group website, and Val Shawcross's website]
More from LabourList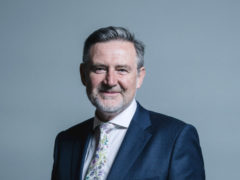 Comment
Tonight will be like old times. The lobby correspondents gathering outside Committee Room 13. Ears pressed to the…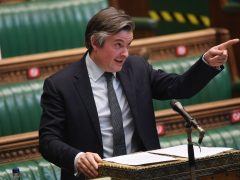 News
Jonathan Ashworth has said the spread of the Indian variant in the UK could have been avoided while…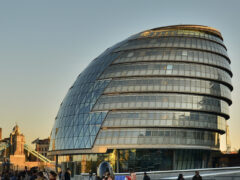 Comment
As chair of Sadiq Khan's re-election bid, I'm so proud of the positive campaign we ran and the…