Now that the debate over Trident has been re-started it is worth reiterating Labour's position on this vital issue.
Britain's independent nuclear deterrent has been the cornerstone of our peace and security for over half a century. In a security landscape of few guarantees our independent nuclear deterrent provides us with the ultimate insurance policy. It both strengthens our national security and increases our international influence and ability to achieve long-term global security aims.
Many have raised questions, voices and objections at reports over the weekend that the Government is committing a new £1bn to nuclear reactors linked to Trident's renewal. I understand the huge interest in this. We must remember, however, that last May the Government said it would proceed with the 'Initial Gate' element of Trident's renewal. This is the preparatory stage of the decision-making process and makes the 2016 'Main Gate' decision – the final decision on whether to renew – feasible.
Labour agreed with the Government's decision to proceed with Initial Gate at the time since we believe in maintaining an independent deterrent. Initial Gate set in train £3bn of expenditure on design, development, assessment and ordering long-lead in items. The £1bn announcement is part that financial commitment and is therefore in our view not new, but necessary.
Crucially, it has been overlooked by many that half of this money is for renewing the infrastructure of the Rolls Royce facility at Derby, which is necessary for the next generation of submarines. The development of the new reactor at this site needs to go ahead whether or not there is a final decision on Trident because it relates to wider UK defence capability. It is very easy to become blinkered by the concerns held in some quarters over the Trident Successor programme and lose sight of the wider national security needs, especially in terms of investment in research and development.
There are some issues which should be above partisan politics and keeping our nation safe is one of them. I urge all to take a similar view and hope in particular this will apply to the Coalition Government.
Whilst the decision on Initial Gate funding was required, we very much hope that this story, and the spin placed on it, was not driven by Conservatives determined to undermine the Liberal Democrat's Trident Alternatives Review. And we hope the Review will be evidence-based and not allowed to simply become part of a pre-election differentiation strategy.
Coalition dynamics have already cost £1.4bn with the delay in Main Gate to 2016. Any further slippage in the Main Gate decision could be even more problematic. The country would be deeply disappointed if defence of the Government ever took precedent over defence of the national interest.
In 2007, parliament took a view to support the position set out by the last Government to replace the current class of submarines and maintain an independent deterrent. That decision was based on evidence and military advice. This remains Labour's policy and we will look at any new evidence brought forward.
Most of us believe in a world free of nuclear weapons and a multilateral process to achieve that. The previous government was also a strong advocate of the Nuclear Non Proliferation Treaty, believing multilateral disarmament to be not just the only route to achieving a world free from nuclear weapons but one we must accelerate so we can achieve this collective goal.
The nuclear non-proliferation treaty has three pillars – non proliferation, disarmament and the right to peacefully use civil nuclear power – which must provide the framework around our policy. We will continue to press the Government to make headway in each of these areas, working closely with international partners.
When the Government do the right thing on defence we will support them, so we look forward to the evidence they will provide on Trident, a clear commitment to multilateral disarmament and we will continue to support their actions on Initial Gate because, however controversial, it is the right thing to do.
Alison Seabeck is a Shadow Defence Minister
More from LabourList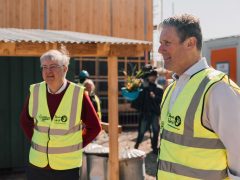 News
Mark Drakeford, the Labour leader in Wales and First Minister of Wales, has called for internal party reforms…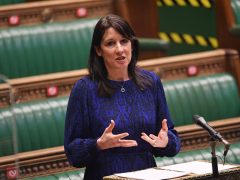 Comment
Rachel Reeves put some more flesh on the bones of Labour's economic policies today. While we await Boris…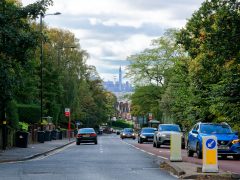 News
Labour has set out its selection timetable for choosing a new parliamentary candidate in Birmingham Erdington ahead of…