This weekend will mark a milestone in Young Labour's history.  Winning the right to decide our own policy means that Young Labour has the power to effect change both in our party and in our country.  As well as passing policy, which will go forward as our contribution to the next Labour Party manifesto, we will be choosing a priority campaign which young members around the country can take into their local communities.
On Monday night the Young Labour National Committee narrowed down a fantastic range of ideas submitted by young members to four areas, from which we will pick one campaign.  Two big issues that featured highly in the submissions were youth homelessness and youth unemployment.
I believe that the priority campaign should seek to tackle youth homelessness with a genuine ambition to improve the lives of homeless young people in Britain.  The last Labour government should have done so much more on housing and now this Tory-led government is only making things worse.  According to the charity Crisis, homelessness has increased dramatically since 2010 and it is set to continue rising as a result of Conservative austerity.  Young homeless people are some of the most vulnerable on our streets and the rising rate of youth unemployment only makes the situation worse.
With youth unemployment nationally now standing at over a million, the Labour Party has rightly made this a priority and this weekend I will be voting to support putting the fight against youth unemployment at the heart of the next manifesto.  Ed Miliband and the Labour Party have already made it clear that fighting youth unemployment will be a campaigning priority and Young Labour should work hand-in-hand with the wider party in this fight.
Youth homelessness is different.  It is not at the centre of the political agenda and it is not a priority for our politicians.  Young Labour must be bold.  We must not be afraid of tackling issues on which politicians are silent and that society shuns.
This May Labour was returned as the party of power in many of our big cities.  Provision for the homeless largely rests with local authorities, meaning a well-organised Young Labour campaign targeting local authorities has the potential to dramatically change the lives of young homeless people across the county.  Young, single homeless people can still be turned away by councils when they seek help, often leaving them with no option but to sleep rough.  Councils are in a position to help but too often they are not giving young homeless people the advice and assistance they need.
A priority campaign focused on getting local authorities to change their policy towards young homeless people is something that could really energise Young Labour groups.  The campaign would have clear purpose and huge potential. By providing information, resources and training to groups and individuals, Young Labour can empower young members around the country to go into their communities and help make things better for some of the most vulnerable people in society.
During the policy debates I'll be voting to put tackling youth unemployment at the heart of the party's next manifesto.  When it comes to choosing a campaign, I will be voting for the one which I believe could change Young Labour forever and has the potential to actually achieve real change in our communities; I'll be voting to make fighting youth homelessness Young Labour's first ever priority campaign.
Whichever campaign is chosen this weekend, this is an exciting time for Young Labour; it will be an historic moment as we make the most of our new policy-making powers by choosing a campaign and ideas for the manifesto that show it's the Labour Party fighting today, not just tomorrow, for young people left out of work and stranded without a roof over their heads.
Bex Bailey is Vice Chair (Campaigns) of Young Labour
More from LabourList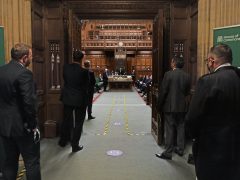 News
The Labour Party is set to force parliamentary votes to protect workers' rights in the wake of the…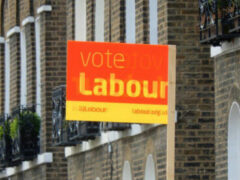 News
UNISON representative Wendy Nichols has been elected today as the new chair of Labour's organisation sub-committee known as…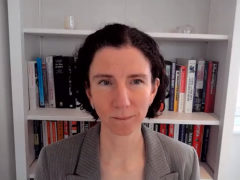 News
Anneliese Dodds has criticised Rishi Sunak over his mishandling of the government response to the coronavirus pandemic and…