The popular myth is that the welfare state props up workshy scroungers, who are – in the words of the Prime Minister – "sitting on their sofas waiting for their benefits".
Instead, today's welfare state props up wealthy landlords, low-paying employers and government failure. It is this that a Labour government must address in a new welfare policy. Labour needs a three-pronged approach marrying social justice with slashing the welfare budget.
Look at the figures: in 2010 we spent £188bn on welfare. If we take away the £78bn spent on the elderly – which most people don't consider as welfare anyway – that leaves £110bn. Of that, £42bn is spent on benefits for people on low incomes – much of it through housing benefit and tax credits. Likewise much of the £34bn on 'children and families' is also required because of inadequate incomes.
Unemployment benefit itself accounts for just under £5bn (or 2.5%) of total welfare spending – yet this could be reduced massively if the government had any strategy for creating jobs. In fact the real exchequer benefit of getting people into work is not the saving on paltry Jobseeker's Allowance, but in getting taxes from someone in work.
Housing benefit does cost too much. The solution though is not to cap benefits, and force people to move from Stoke Newington to Stoke-on-Trent, but to build council housing. This would help solve the triple crisis of unemployment (by creating jobs), housing shortage, and welfare expenditure.
Any housing benefit paid to council tenants is effectively just a book-keeping matter for the Treasury – transferring amounts from welfare budgets back to councils (and then back to the Treasury again for reallocation). It costs the state only a small administrative cost. Currently an army of tax-subsidised buy-to-let merchants are leeching billions from welfare coffers to house people in often substandard and overcrowded accommodation. Speak to any London Labour MP and they'll tell you the desperate stories of their constituents being exploited by landlords and harassed by officials trying to cut housing benefit costs.
So one part Labour's policy will be a mass building programme of council housing – at least 100,000 every year for at least a Parliament.
A second strand must be to turn the national minimum wage into a living wage – something Ed Miliband was once very keen on. While it was undoubtedly one of the last Labour government's great achievements, it has lost value in recent years due to below-inflation increases. The UK minimum wage is worth just 46% of average earnings, compared to France or New Zealand where their minimum wages are worth 60%. Low incomes require tax credits (and housing benefit – 93% of new claimants in the last two years were in work) and effectively subsidise low paying employers.
Now I know some Progress types will be uncomfortable about saying we must force businesses to pay their staff higher wages – but don't think of it like that. Instead say, 'we're privatising the cost and slashing the welfare bill'. Win-win. Plus they can afford it: corporation tax has been slashed from 33% in 1997 to 24% today.
The third and final strand of Labour's new welfare policy must be full employment. As the 1945 Labour manifesto said, "there is no reason why Britain should not afford such programmes but she will need full employment and the highest possible industrial efficiency in order to do so". I'm encouraged that Liam Byrne has recognised full employment to be the "crucial foundation stone" of the welfare state.
So we can combine social justice with slashing welfare spending. We just need to get tough with the exploiters not the exploited.
More from LabourList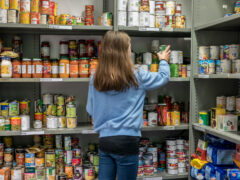 Comment
Next year there will be an election and Labour stands poised to take power. Unlike the late 1990's,…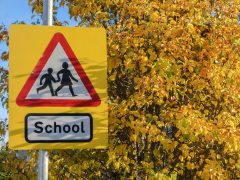 Comment
Unlike 1997, education is not going to be a top tier issue at the next election. That will…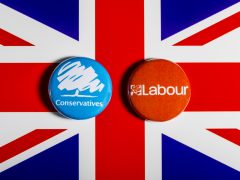 Columnist
If you listen to some commentators, you'd think Labour are now destined to be the largest party in…