There was a period when all Labour Party meetings seemed to start with slightly cringey ice breakers. You'd have to go round the room and everyone would give the name of their first album (Boomania, Doin' the Do for me) and the reason why they'd joined the Labour Party. The reasons for joining the party varied, but there were recurring themes. Most of us joined the Labour party because we had seen inequality and injustice and wanted to change it.
One of those inequalities is so commonplace that we often don't even see it.
There has still only ever been one woman prime minister. 42 men have had the job since 1715. There's only ever been one woman.
Today is the anniversary of Margaret Bondfield joining the cabinet in 1929, the first woman to hold cabinet office in the UK. Only 83 years ago no woman had ever held a political role at that level. It may feel easy to dismiss that as ancient history, but only five of the current 23 cabinet members are women. It's not just the cabinet– currently there are 505 male MPs in parliament, and 145 women.
81 of those 145 women are Labour. It is only because we as a party made a decision to use all women shortlists (AWS) to cut through the barriers that there are a significant number of women in parliament today – other parties are following in our wake. It is only because of the Labour Women's Network that the All Women Shortlist policy functions, because we lobby and campaign for effective implementation, and because we train and support women who go on to be great parliamentarians, councillors, AMs, MSPs and activists.
We can only expect people to vote for us if they are able to trust us. Crucial to that trust is an ability to identify with us, to see their needs, hopes and aspirations and those of their families and communities reflected in what we say and do. Women's representation is one part of that picture.
We've got a long way to go on transforming our party to reflect the communities we seek to serve. On women's representation though, we know what works. We have the policies and the tools which have already opened the door to brilliant women MPs, from Valerie Vaz to Rachel Reeves, Shabana Mahmood to Yvette Cooper. We need your support to continue.
Please click here and join the Labour Women's Network – men are very much encouraged to join as supporters.
More from LabourList
Video
The Andrew Marr Show Shadow Chancellor Rachel Reeves agreed that the government should now implement 'plan B' – i.e.…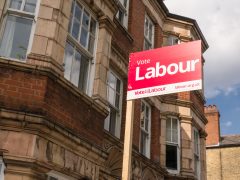 News
LabourList can today reveal Labour's parliamentary candidate selection process for the upcoming Old Bexley and Sidcup by-election. Sources…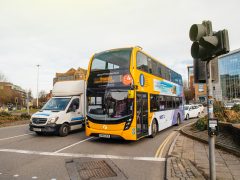 Comment
Who remembers when Boris Johnson bizarrely told the nation how he enjoyed painting model buses? He gushed about…