Cameron's much-trailed speech earlier this week floated the idea of removing housing benefit from people under 25, in a fairly flagrant attempt to distract the media's attention from senior Tory donors embroiled in 'immoral' tax avoidance schemes. It's been getting people het up across the media and around water-coolers, and rightly so.
Let's be clear; this is bad policy. It flies in the face of the Tories' 'on your bike' rhetoric about responsibility and work ethic.
How can young people travel to take up first or second jobs, often on low wages, while there's no support available to live away from home? It's a risk that could put many capable young people from applying for work outside their hometowns. That's before we get into the very real segment of the population for whom staying at home just isn't an option: care leavers, young people from families with a history of violence or abuse, others ostracised from families for being LGBT, or too Westernised, or simply for making lifestyle choices which parents don't approve of. The policy isn't practicable either – there are serious questions about whether parents could claim housing benefit for an extra room for adult offspring forced to move back home as a result of this policy, or around housing allocation when a young person may be in and out of the parental home owing to the unstable job market, or around parental separation.
But that's not the point. David Cameron doesn't need this to be good policy. He was using the speech to throw some red meat to his backbenchers. The Conservatives are at risk of schisming, with a discontented right flank fed up of Coalition concessions to the Lib Dems and flirting with UKIP and its more traditional Tory values. This policy doesn't need to be enacted – it's just a sop to pacify revolt as the party dives in the polls.
What's concerning is Cameron's confidence about attacking young people once more. Throughout the life of this Tory-led government, young people have been let down over and over – on EMA, on university tuition fees, on the scrapping of the Future Jobs Fund. The Government has already placed restrictions on young people's entitlement to Housing Benefit with the removal of the single room rate for under-35s. It's clear that Cameron's so comfortable with this tactic because young people, by and large, aren't voting in sufficient numbers, while at the same time his rhetoric plays to the slightly older Tory electoral base.
So Labour has a responsibility to stand up for our young people. The Lib Dems can't and the Tories won't. But we also have an opportunity to further engage young people in the democratic process. Campaigns like Stella Creasy's Mayor for Young London can be incredibly effective in showing young people who aren't politically engaged that they have a voice and a valid opinion. At the same time, we as Labour members have to have these conversations with young people, not just on the doorstep, but in parks and youth clubs and street corners. Young Labour and Labour Students groups have a vital role to play in this by demonstrating that ordinary young people can and do have an interest in the issues that affect them and getting the message out that the Conservatives won't stand up for them on an everyday basis. A mobilised youth vote in the next election could put a sizeable dent in the Tories' electoral prospects.
Cameron's throwaway comments attacking young people may yet come back to haunt him.
More from LabourList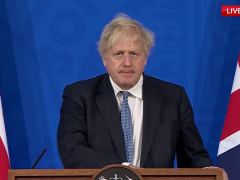 News
Three in five people feel that Boris Johnson should resign following the publication of findings relating to the…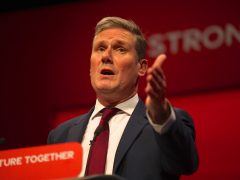 Comment
Below is the full text of the speech delivered by Keir Starmer in response to a statement from…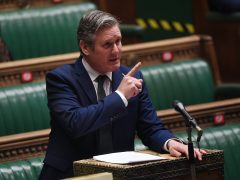 News
Keir Starmer has told Boris Johnson that "the game is up" and urged Conservative backbenchers to remove the…