18.00: And as soon as we're back – the liveblog is over again. Thanks to those who stuck with us today – and have a great weekend.
17.35: Harriet Harman says reaching out to the Lib Dems is wrong headed, a disastrous political message and suggests a lack of confidence.
17.25: Harriet Harman giving a passionate speech about Labour fighting everywhere in the country. Labour needs to build up the share of the vote, as well as seats, she argues. She says if she could she should ban the phrase "paper candidate" – instead they should be called "pioneer candidates".
17.23: The liveblog returns – apologies for the hiatus – I was chairing a panel on how Labour gains a majority, which featured some brilliant contributions from Steve Hart, Margaret Curran, Andrew Adonis and Peter Kelner. Harriet Harman now closing the conference.
15.25: Miliband's Q&A session ends with a standing ovation. And now he's chatting with a young person who asked for 10 minutes of his time during the session:
15.08: Miliband acknowledges crisis of working class representation in Labour Party – says party needs to look like the party we seek to serve.
15.02: Miliband slams the idea of bringing back O'levels and CSEs. Says "it says everything you need to know about this government an this education secretary".
14.55: Miliband says we need an EU based on growth not austerity – but an EU referendum not a priority for now.
14.44: Miliband refusing to be bullied by the banking sector. Says that banks threatening to leave the country can't be an excuse for allowing criminal behaviour. He says pre-2008 banks said there was too much regulation, but there wasn't enough. Not mincing his words here.
14.41: Miliband says he wants to get to the reason why bankers feel they are "above the law".
14.28: I don't say this lightly, but that was one of the best speeches I've heard Ed Miliband give – which considering the short timescale in which it could have been written is impressive. I'll be writing a more in depth response this afternoon. But next up – a Q&A.
14.25: Miliband also calls for ordinary workers on renumeration committees of top banks, as well as greater competition in banking to challenge the big 4.
14.23: "Why is it when you shoplift £50 you go straight to jail, but when you fiddle and lie and cheat you get a slap on the wrist – if that?" says Ed. That's "double standards", he says.
14.20: Ed says there must be a "full, open and independent inquiry" into the banking sector. He says – to applause – that the British people won't accept anything less, and that a light must be shone into all corners of the banking sector – especially the dark ones.
14.13: Miliband says the current leadership of Barclays "can't take them through this crisis". However he goes on to say that this isn't about individuals it's about flawed systems.
14.11: Ed M says this moment must be used to act, or problems in the banking sector will continue. He links the rogue trader defence to the rogue reporter defence at News International – and says both are unbelieveable.
14.00: Miliband says he wants to speak about banking "because the moment demands it". He also attacks "lying and cheating" followed by celebrations over Bollinger.
13.55: We're back after lunch, next up is John Denham, then the main event – a brief Ed Miliband speech (expect a focus on Barclays) – followed by a Q&A.
13.00: Cruddas shrugs off the debate about the unions and Progress. He says it has passed him by as he's more interested in what is happening to the country.
12.46: Jon Cruddas attacks the governments cynical culture war against some of the weakest in society, and the appalling situation of them being forced to pay for the mistakes of bankers. A big round of applause there – Cruddas isn't rowing back on his views on welfare.
12.40: James Morris says that the "Should Labour move left or right?" debate is interminable for the public, and that's why the Sun's Red Ed attack didn't work.
12.27: Cruddas compares Tony Blair to miles Davis "the early stuff was good" but the later stuff "left a lot to be desired…"
12.24: "I've always seen the Labour party as a collision between the Fabian Tradition and the ILP tradition…and I'm not a Fabian, says Cruddas.
12.21: Now the much awaited contribution from Labour's new policy chief Jon Cruddas. In the last five years I've seen Cruddas on dozens of panels. But there's something different today – he's smiling much more. Must be enjoying the new job.
12.15: Brilliant anecdote from Anthony Painter who says he overheard teenagers on the bus talking about politics. One said they didn't know what Labour stood for. I think even those of us who are deeply tribal have felt that before…
12.13: Pollster James Morris notes that left aligned voters are concerned about immigration whilst right aligned are concerned about bankers. Evidently there are issues that cut across the political spectrum…
12.05: Former Gordon Brown aide Kirsty McNeill describes the Labour Party at times as "like fans of an Indie band who don't want them to have a stadium tour" – in short, we don't welcome new people. I couldn't agree more.
11.52: Managed to ask a question in the Q&A about selections, which regular readers will know is something I'm passionate about. If we're selecting 100 candidates this year (which I'm in favour of) – don't we need to tackle the problems with stitch ups and favouritism in selections? McNicol argues that during his time as General Secretary selections have been open and transparent. Perhaps – but we're still a million miles from a fair selection process.
11.44: McNicol also says the number of emails that members get is one of the biggest complaints that he gets as General Secretary.
11.37: Lots of mentions from Iain McNicol for the US godfather of community organising Saul Alinsky. Not surprising – one of his former students Arnie Graff is now Ed Miliband's community organising guru.
11.30: First up today is Labour's General Secretary Iain McNicol. He says the way Labour campaigns and works must change – and says 1997 is the past "as dead as the age of steam engines and quill pens". He says he wants to modernise the party.
11.25: Morning everyone. I've just arrived at the Fabian Society Summer conference (half an hour late – thanks TFL/Boris). Over the course of today I'll be bringing you the highlights of today's sold out (standing room only) event.
More from LabourList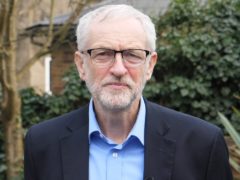 News
Labour has launched new antisemitism education material developed by the party itself, and Jeremy Corbyn has sent the…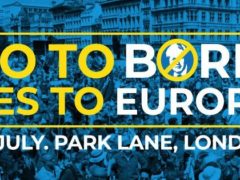 Comment
We are just days away from the near certainty of Boris Johnson becoming Prime Minister and just a…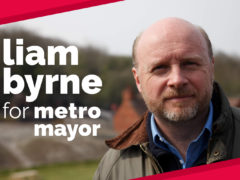 Comment
If you were ever in any doubt about the plight and fight of workers trapped in what the…