When I returned to Parliament after the 2010 General Election I resolved to try and tackle the culture of unpaid internships in Parliament. I do not believe it is fair that opportunities to experience work in Parliament are restricted to those who can afford to live and work for free.
The culture of unpaid internships freezes out the vast majority of people, and in doing so reinforces the growth of a political class, distinct and distant from the electorate. Unless this gap is narrowed political apathy – already worryingly high – will become the norm, and a whole generation will be turned off politics.
To address this we need to make sure that politicians, and the people who work in Parliament, are more representative of the public, and to break down barriers between politicians and the people they serve.
In 2011 I was proud to play a part in creating the Speaker's Parliamentary Placements scheme, a cross-party imitative that gives people from disadvantaged backgrounds the opportunity to work in Parliament. Our first ten participants started in October 2011, and have spent four days each week working in the office of an MP, with the fifth day being spent in a variety of different roles across the House of Commons developing their skills and giving them the chance to gain a real understanding of how Parliament works.
The scheme is based upon the simple premise that in a system of Parliamentary democracy the chance to work in politics should be open to everyone regardless of their background.
It has been an incredibly fulfilling experience to see the participants grow over the past year, and I will be watching with interest to see what the future has in store for them, confident that the skills they have gained will stand them in good stead. Equally, I am very excited that in October the next group will be beginning their work in Parliament.
The recruitment process for the scheme is run independently of Parliament by the Social Mobility Foundation. Each successful applicant is paid more than the London Living Wage, has support with housing, and the scheme is financially backed by organisations who are committed to improving social mobility.
Over the course of the scheme each participant is given the opportunity to spend time on work placements with supporting organisations to give them an understanding about how working for a business differs from working in Parliament. Towards the end of their time working in Parliament each participant is provided with access to training on how to build a CV, how to apply for jobs, and interview tips so they leave the scheme prepared for future employment.
I'm delighted that the application process for the second year of the Speaker's Parliamentary Placements scheme is now open, and I hope that people from all backgrounds who are passionate about politics will apply – more information can be found here.
The Speaker's Parliamentary Placements scheme has been backed by all three party leaders, and is a step towards creating a more open, representative politics.
But much more needs to be done if we are to have a truly representative Parliament. The scheme is important because it widens the class of people who can work in Parliament, but until MPs themselves more accurately reflect the people they represent, disengagement with politics will continue.
Eroding the culture of unpaid internships is a start, but must be part of a package of measures aimed at democratising Parliament which includes tackling the problem of the narrow social background of MPs.
I believe that every political party –especially Labour – needs to look closely at their selection procedures and criteria, and make sure that ordinary people who haven't lived their lives as part of the political class are encouraged to stand for selection, and supported as candidates.
There are people in communities across the country who are passionate about social change, who are natural leaders, and who have a wide range of experiences that would enhance our legislative process immeasurably, but who don't think that politics is for people like them. The challenge for political parties is to allow progression so that outsiders can become the insiders.
Later this week I will be sponsoring the Westminster Hall debate on social mobility. I will be arguing that people should not be judged on the basis of where they have come from, but instead where they are going to, and that we need a revolution in social mobility that widens access to opportunities and allows people to unleash and fulfil their potential.
I believe these are ideas that our political parties would do well to heed.
Hazel Blears is the Labour MP for Salford
More from LabourList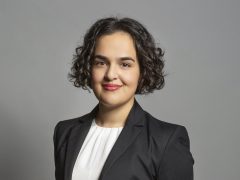 Comment
The recent publication of the Equality and Human Rights Commission investigation reconfirmed what many of us have been…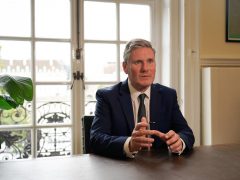 News
Keir Starmer has suggested that the party should "look again" at the rule that would usually ban anyone…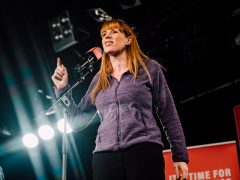 News
Labour deputy leader Angela Rayner has called on members to "get real" about antisemitism within the party and…