What kind of country are we living in, if our parliamentarians can't treat each other with basic decency?
I'm not, for once, complaining about the boorish jeering that washes down from the green benches each Wednesday. Although it's a largely counterproductive practice, it's not explicitly rude.
Yet rudeness was the order of the day this lunchtime. Barely one female MP was able to get through their question to the PM before the chattering of their fellow MPs began to reach distracting levels. And yet the same noise seems curiously absent when a male MP takes their turn. What on earth do they have to say to each other that is a) so interesting and b) can't wait?
Are the questions of female MPs not of equal worth to those of their female colleagues? This I doubt very much.
Yet it is perhaps fitting that PM is at least as rude as some of his "honourable" colleagues. Steve Rotherham, one of the few MPs in the house who has an identifiable regional accent, asked a question. It wasn't one of the best you'll ever hear. The thrust was "why are you do rubbish Prime Minister?". It was no better or worse than all of the planted "Why are you do great?" questions coming from the government benches. Yet both question and questioner were treated with absolute contempt.
Rotherham should be reading poetry, said Cameron.
What on earth was that meant to mean? Stay classy Dave, in every sense of the word.
The Labour benches cried that Cameron was a snob – and what other explanation could there be for such a crass attack?
How can we trust a man to run our country in the best interests of the majority when he can't even treat fellow parliamentarians with a modicum of decency?
—–
Now you're probably wondering why I haven't concentrated on the exchange between Miliband and Cameron this week. That's largely because it was pretty poor, inside the bubble fluff. Alan Allan. Leveson. Jeremy Hunt. Important, sure, and the Lib Dems in particular should be pulled up over their cowardice on this. But is this really the most important
issue of the day? Tory MP Douglas Carswell tweeted:
"Leveson. Leveson. Media bubble blah blah. Anyone in this chamber realise the economy is stuffed and we're on debt precipice?"
Stuffed indeed. But to listen to PMQs today, with its rudeness and spite and too much focus on issues only of relevance to the political and media elite, you'd never know that was the case.
Parliament can do better than this. And it must.
More from LabourList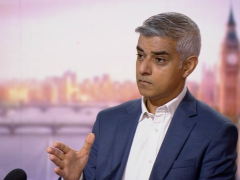 Video
Trevor Phillips on Sunday Labour's Pat McFadden from the shadow Treasury team urged the government to "get on…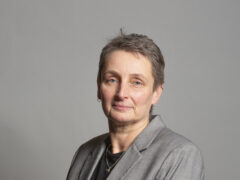 News
Kate Osborne, the left-wing Labour MP for Jarrow first elected in 2019, has revealed that she was issued…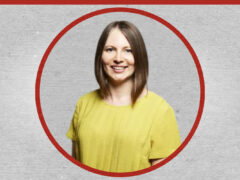 Comment
Leader's report The pre-conference leader's report is traditionally brief. Keir spent the summer on visits around the country.…