I am genuinely enthusiastic about some of the candidates for Labour's National Executive Committee and National Policy Forum. Also, I am very bored of my Twitter and Facebook being full of profiling, manifestos and bickering. For both reasons, I was looking forward to receiving my ballot papers, so I could Have My Say and then wave goodbye to internal politics for another year. Well, a girl can dream.
When members had been tweeting for a few days that they'd already received and sent off their votes – with mine yet to materialise – I initially kept quiet, assuming this was somehow my fault. Maybe the Party still had my old address (they don't), or maybe I'd received the ballot papers and absent-mindedly eaten them, or something. But as it turned out, it wasn't just me.
Most of the people I know of who are yet to receive their papers are fellow Labour councillors. As councillors, we get to vote for the councillor sections of both the NEC and NPF elections. Presumably because of this, our papers have been sent out later. If this had been a day or two later, no harm done – but since we've just had a Bank Holiday weekend longer than the Queen's reign itself, many councillors, including this one (WHERE ARE MY PAPERS, DAMMIT), are still waiting.
With only a week left to vote, it's now getting to the point where councillors who may have been away won't have time to vote when they come back. Yes, you can vote online – but to do so you need the security code that comes with your paper ballot. And as I've written on LabourList before, many of our councillors are still not comfortable using the internet – if they don't have time to return their ballots by post, some may not vote at all.
One of the NEC candidates yesterday tweeted the number to call to ask for a replacement paper (0845 0922299) – but also pointed out that yesterday was the deadline to do so, i.e. it's now too late. And the number of people still waiting suggests this is not just a case of papers getting lost in the post.
What's more, some of this year's newly-elected councillors HAVE received ballot papers – without the additional papers for the councillor section enclosed. Since they're new (and since the information the Party has made available to members about these elections is, I can only assume, on display in the bottom of a locked filing cabinet stuck in a disused lavatory with a sign on the door saying 'Beware of the Leopard'), that's a lot of members missing out on votes they didn't know they should have.
There are a lot of things the Party needs to do to improve the voice given to members – but surely the very, very bare minimum is to ensure the bodies meant to represent us have a genuine mandate to do so. In the interests of fairness, democracy, and preventing a year of amplified whinging, Party staff need immediately to
communicate with all members and explain why they may still be waiting
re-issue ballot papers to all members who haven't received them
extend the deadline for returning ballot papers
learn lessons for next time
And finally, send me my ballot papers. Please. I promise not to eat them.
Editor's update: the Labour Party has sent an email to candidates containing the following:
The Labour Party is currently running a number of internal elections, for which the polls are due to close at 5pm on Wednesday 13 June.
Ballot packs for these elections were distributed to members between Friday 25 May and Tuesday 29 May. Included among these packs were specific mailings for councillors which included an insert for the election of ALC representatives on the NEC. Most of the councillor packs were posted on Monday 28 May and Tuesday 29 May.
Unfortunately, although the vast majority of ballots have now been delivered and are being returned, we have been made aware that a number of ballot packs have not yet dropped. In particular, we have been told that councillors in several specific areas have not yet received their packs.
All of the ballot packs had been posted by 29 May.
However, it has become apparent that a backlog of mail which built up over the long Jubilee Bank Holiday weekend has delayed some deliveries.
In light of the continuing delays the Party has decided to extend the deadline for the return of ballot papers to 12pm Friday 15 June.
In addition, the Party has extended the deadline for applications for replacement ballots to 12pm Monday 11 June. However, we would kindly ask that any members whose ballot pack has not yet arrived to wait until Saturday's post before requesting a replacement ballot."
More from LabourList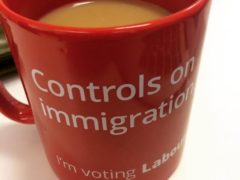 Comment
All the noise coming from Labour around immigration over the last few weeks has revealed an essential truth…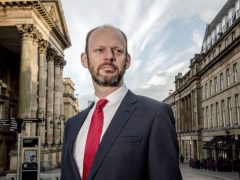 Comment
Jamie Driscoll has said he has received "literally thousands of messages of support" following the decision to exclude…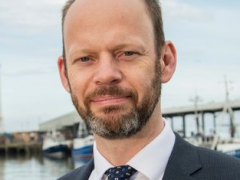 Daily email
Parliament returns from Whitsun recess today and the House of Lords will be discussing the government's illegal migration…