Fundraising has always been a hot potato for Labour in recent years, becoming the F word for many cynics towards the party. However, the need to fight the most devastating government of modern times means this cynical attitude has to change. Fundraising is the lifeblood of the Labour Party, keeping us afloat in good times as well as bad. It's one of many things that members can get involved in, but unique in the ownership, empowerment and entrepreneurial spirit it provides them with. Fundraising is fun, fair and profitable, using not just material capital, but human and social capital as well opening opportunities for Labour to take leads from modern business and innovation techniques.
As the blog post, 21st Century fundraising stated:
"For us to be a modern, effective party, we need to change the mindset around fundraising. We need to get over the mindset that fundraising should only happen at a central level – all leaders at all levels, and indeed all members, within the party should see it as their responsibility to raise funds."
Fundraising at a local level is a way to tap into local talent to develop innovative ways of fundraising for local campaigns. The best way for Labour to do this is to learn entrepreneurial tricks of the trade to maximise its fundraising results. Ideally, Labour should set up a framework of national and localised databases which show the prowess of all our CLPs and how much they fundraise. This database would allow CLPs and individual Labour Party members to get in touch with the most dynamic and lucrative fundraising CLPs and seek out their help, as well as feeding on a comradely obligation for more successful CLPs to build up relationships with ones which have smaller degrees of success.
The skills of business, where Labour's natural territory lies, are crucial for our future fundraising success. During my time as Vice-Chair of Bermondsey and Old Southwark CLP, we have applied such techniques to our fundraising capabilities, generating funds that easily surpassed our initial targets.  The entrepreneurialism expressed by Bermondsey and Old Southwark CLP to attract a wide variety of people, worked in creating genuine relationships with each of our supporters and members, creating a personal experience with each invite, so that they feel part of something. Younger members were involved through free tickets in exchange for assisting with the raffle and greeting guests – having fun and developing their confidence and life skills.
We also used effective bargaining skills to negotiate a double discount on popular fundraisers with shadow ministers, as well as providing many signed items such as House of Commons wine, first edition books as well as copies of parliamentary acts. It's this variety of fun and frolics that keep people coming back for more!
Other CLPs will need to harness people with business nous to make the most out of their fundraising, and bring people from far and wide and of various backgrounds to boost the economy of the local party in question.
This change in fundraising culture is more prescient than ever with the changes in technology which enable more people than ever to seek out opportunities as budding entrepreneurs, with no better example than of our Atlantic neighbours.
Barack Obama's 2008 Presidential election campaign used techniques associated with contemporary entrepreneurship to recruit a 'huge army of donors', totalling 6.5 million. 90% of these individual donations amounted to less than $100 each. President Obama is taking this type of grassroots entrepreneurial funding to the next level this year by using what Total Politics are calling 'the next big thing', the mobile phone device known as Square, devised by Twitter founder, Jack Dorsey, one of the defining entrepreneurs of the past decade. The device is free and designed to conveniently and quickly scan money from debit cards, creating a more flexible and democratising way of fundraising. Labour needs to learn and adapt this tech to our advantage against our Conservative adversaries, who massively outspent us in 2010.
Such entrepreneurship provides the oxygen of developing new ideas and concepts. As Tony Blair said, "There's much more of an open market in ideas today, crossing party lines and traditions, often coming from outside the political inner circle." As Labour's most successful leader of recent times, we should apply his advice to local fundraising and let loose our energetic and enthusiastic members.
Prem Goyal is Vice-Chair of Bermondsey and Old Southwark Labour Party
More from LabourList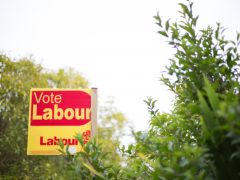 Comment
"It would be me being dishonest if I said we expected to lose," Harrow councillor David Perry tells…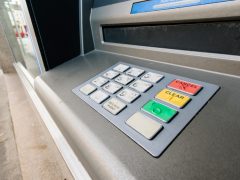 Comment
As bank branches across the country close and shops increasingly turn to contactless payments, the debate over access…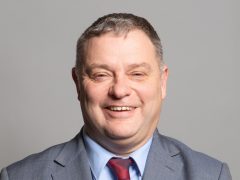 News
Mike Amesbury has quit Keir Starmer's frontbench team, telling the Labour leader that he would be resigning his…