It has almost become uninteresting. The Eurozone will collapse (it probably won't). Angela Merkel is bound to cave (she almost certainly will not). We are on the brink of a European mega-recession, from which the continent will never fully recover (it will almost certainly be fine).
The remarkable fact about Europe since 2008 is not chaos, but survival: a currency that has been one week from the knacker's yard since Lehman Brothers collapsed is still being used to buy everything from cappuccinos to missile silos, Greece has yet to default, and Angela Merkel is still refusing to blink.
Why does she do it? She's become a hate figure everywhere from Corfu to Coventry, a two-word shorthand for unthinking austerity. One Berlusconi-backed tabloid referred to her as 'fat-bottom'. She is the bête noire of social democrats across Europe, and, barring an unprecedented recovery for her coalition partners, the Free Democratic Party, almost certain to be turfed out of power in next year's federal election. And yet, despite everything, Europe's great survivor – she has seen Blair, Brown, Chirac, Sarkozy and Berlusconi fade and fall during her term of office – refuses to budge.
The woman that the Left has come to see as the great defender of the neo-liberal order, is, in some respects, its greatest heretic. Across German politics – with the exception of some eccentric members of the new Pirate Party and some outliers in the FDP – there is a general distaste for the unbridled and uncontained power of the market. Whether you are a radical member of the Left Party or a committed Christian Democrat, you are almost certainly deeply unimpressed by anyone claiming to be a 'master of the universe'. Merkel is no exception.
Why, then, does she refuse to change course? Because throughout her life, the most important political event in Angela Merkel's career has been the failure of capitalism to fall. Born Angela Dorothea Kasner, Merkel's father, a priest, relocated to the Communist East when she was still a baby. She was raised and educated in the east, becoming an academic at the University of Leipzig, where she would almost certainly have remained, had the Berlin Wall not fell. She became a key mover in the pre-unification government, and was rewarded with a plum post in the CDU.
Merkel's opponents in the East were undone because capitalism defeated Communism; far from being on the verge of collapse, the capitalist system showed it had the ability to renew itself, to survive and to thrive, while the alternative collapsed in its place. Her entire political programme has been immured in scepticism towards the ability of the state to deliver a better world.
Merkel's refusal to bail out Greece, to change course, is based on the fact that capitalism didn't collapse, and that her social democratic opponents – including her predecessor as Chancellor, Gerhard Schroder – had to accept the primacy of the market. She still believes that capitalism will not collapse now, that, no matter what happens, there will not be a European-wide collapse. Capitalism, believes Merkel, has shown that it will always survive.
It's a hell of a gamble. But for someone who went from a little-known Eastern academic to the most powerful woman in the world, it's one she's very comfortable making.
This Week's European Talking Points
France's high court has ruled that immigrants may not longer be detained if they do not have the correct residency papers. New interior minister Manuel Valla has signalled that legislation will be swiftly brought forward to reflect the ruling. "This ruling is lax, ultraliberal and pandering to the whims of a European legal oligarchy," the Front Nationale frothed in a press release.
Helle Thorning-Schmidt's administration has been thrown into crisis by a budget spat between her Social Democrats and their coalition allies, after she eschewed a budget deal with her coalition allies and instead made common cause with the Right. The deal increases tax credits, cuts corporation taxes…and hands a tax cut to high earners. If Thorning-Schmidt can't save her coalition's majority, except an early return to government for the right-wing Liberal-Conservative 'blue bloc'.
"Monti has lost his allure". Left-leaning newspaper La Repubblica, a long-term ally of technocrat Mario Monti (after all, he's not Silvio Berlusconi), stuck the knife in this week. It looks like the end of the road for 'Super Mario'.
More from LabourList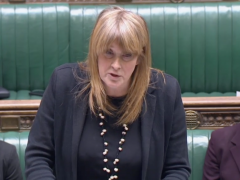 News
Labour's Sarah Jones has described a government statement on the Metropolitan Police as "incredibly weak" after the force…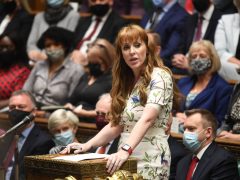 Comment
It was the turn of Angela Rayner and Dominic Raab to face off at the despatch box this…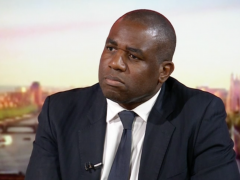 News
David Lammy has apologised to British Airways staff for condemning industrial action being taken by the Unite members…